I am a 2022 Husqvarna Viking sewing Ambassador and mentions of my Opal 690Q are a reflection of this relationship. All opinions are my own.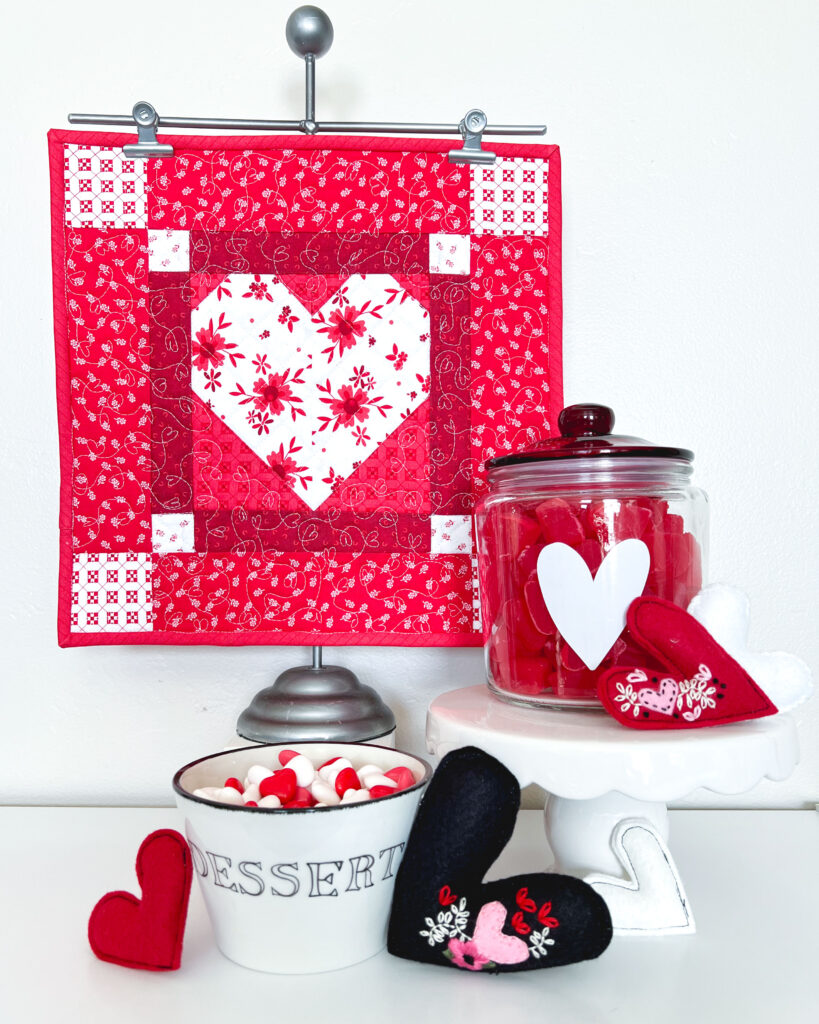 Celebrating smaller holidays and seasons doesn't have to be hard or time consuming. Today I am going to help you sew Valentine's decor you will adore. The three tips I am going to share will help you quickly and easily sew up projects that will make your home just "love-ly". Choosing the right thing to make, chain piecing and learning how to quilt your own projects. Make sure you adore not only the finished product, but the process as well.
Tip #1- Choose the Right project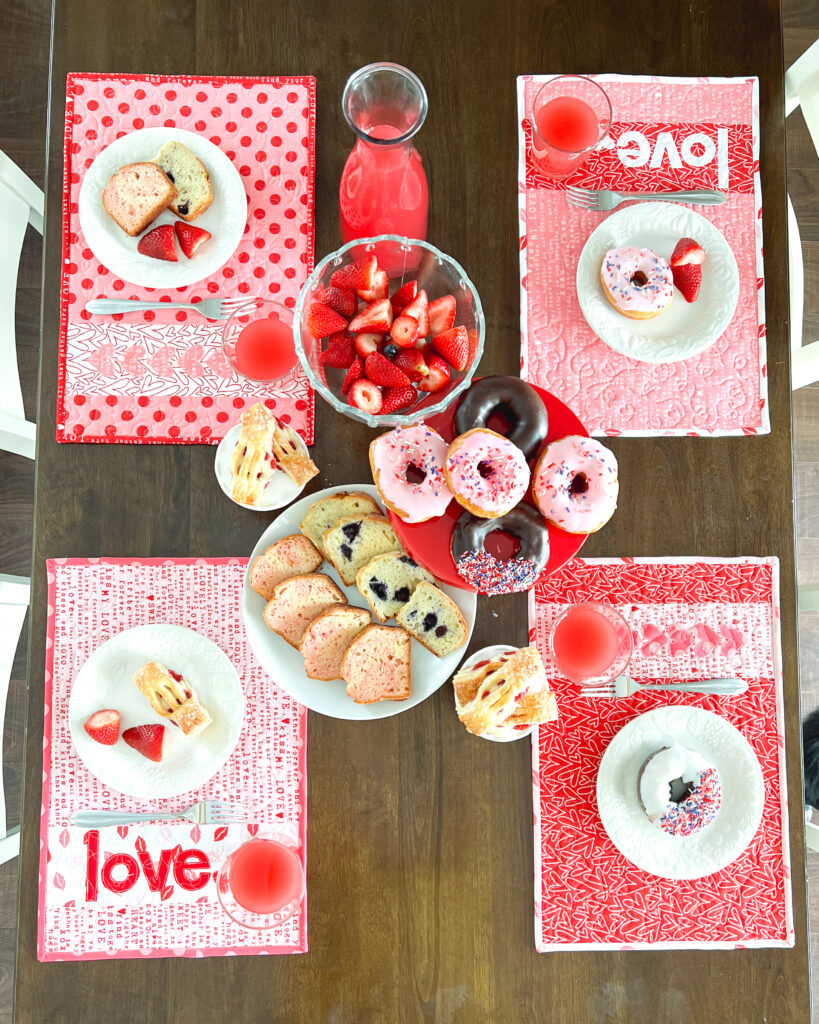 First, for maximum impact with minimum effort, focus on using fabrics that speak for themselves. These Accent strip placemats are a quick and easy way to dress up a celebratory breakfast or Galentine's brunch and the darling prints do most of the heavy lifting. I used my Bring the Love mug rug pattern applique to add a bit more interest to the project. (and the placemat PDF is included with the pattern as a bonus)
Second, pick one or two areas to decorate. The Framed Heart mini quilt shown in the top picture is a fast and fun accent piece perfect for a gallery wall or used on a mini quilt stand to bring color and texture to a mantle or display.
Finally, look for projects that are small in scale or simple in assembly to help add a bit of color or interest to support your decor without requiring a big investment of time or resources. Quilts with large blocks, pillows and table runners are all great ways to add some holiday fun.
Valentine's decor you adore Tip #2: Chain Piece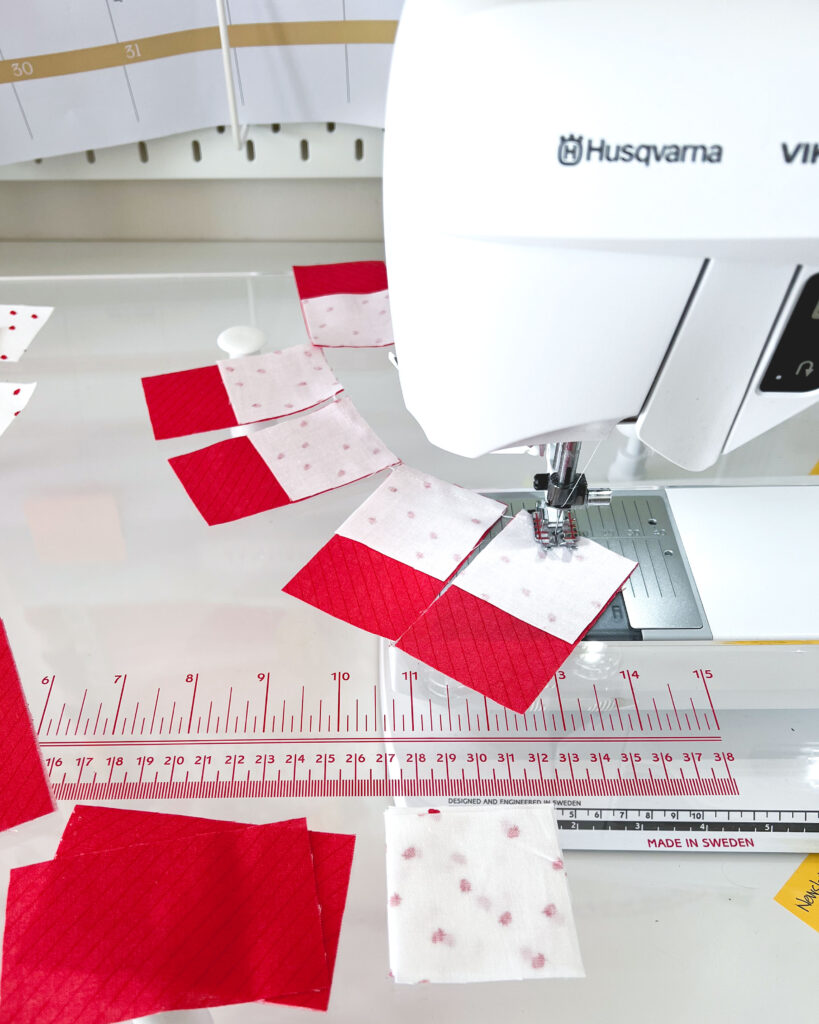 Chain piecing is an efficient way to work through a project and get results you will love. I like to set up the pieces for my block on my sewing table and run them through my Opal 690Q in a group. It can also help to have a pressing station nearby to speed things up even more.
Tip #3 for sewing Valentine's decor: Quilt your project on your machine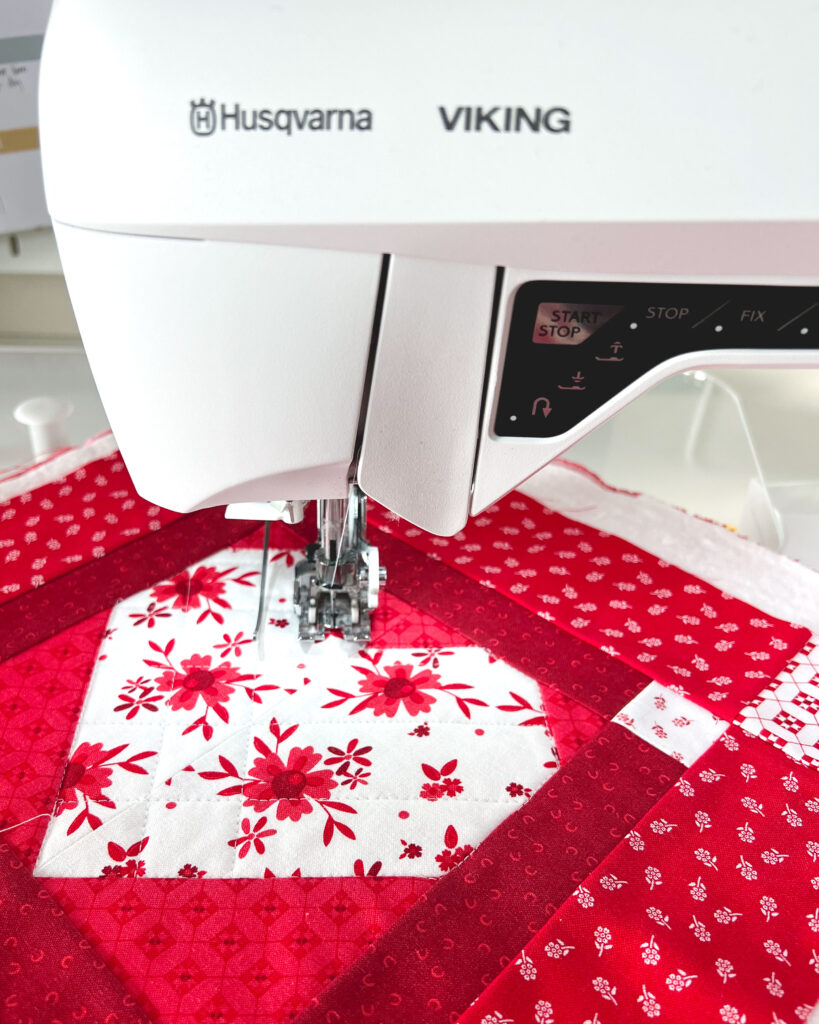 Straight line quilting is a fast and simple way to take a project from nearly there to all the way done. The walking foot I have for my Opal 690Q also comes with a guide that helps make wider lines for quicker quilting. Typically, I prefer to follow lines already in the quilting to reduce marking and prep time.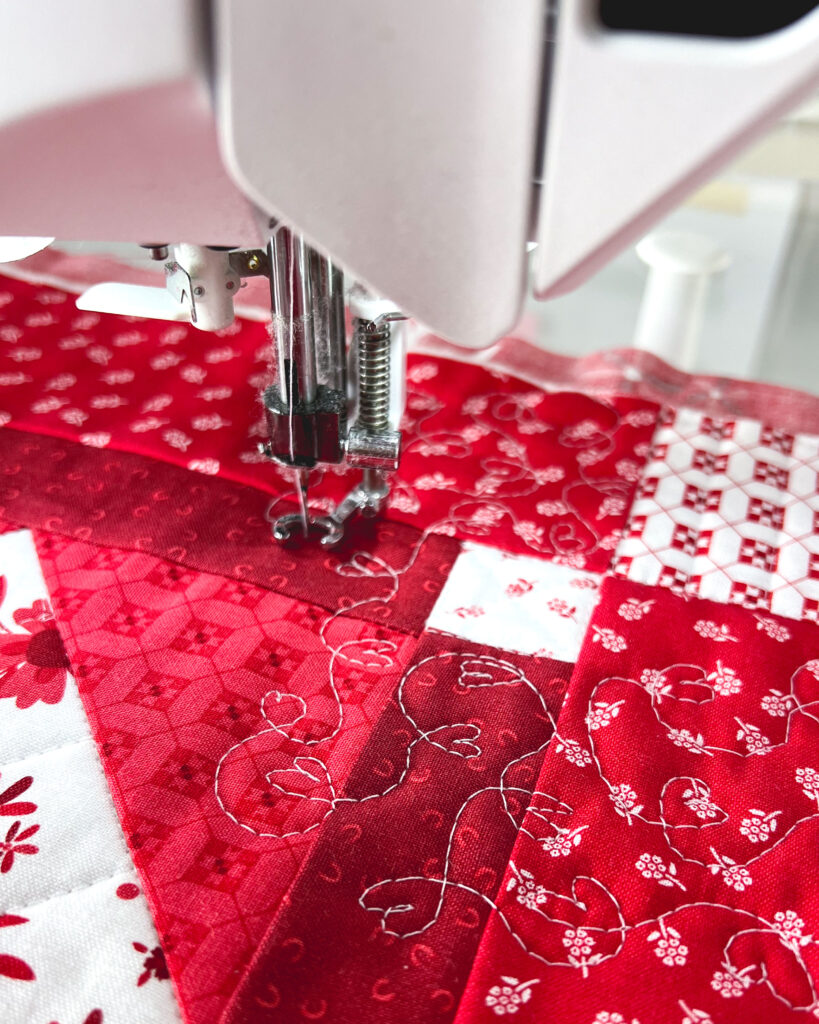 Free motion quilting is by far my favorite method of quilting though. I use the open toe embroidery foot and the "free motion spring quilting" setting on my machine. Test the settings on your machine before working on your project. I have found that the tension on my machine needs to be adjusted a little before quilting to get the stitches even on both sides of my project. Give yourself space to not have it be perfect and just enjoy the process. You can sew Valentine's decor you will adore, without it being perfect.
Inspiration to Sew Valentine's Decor you will Adore:
Making life a little sweeter by celebrating the seasons and holidays doesn't have to take a lot of time or money. Show those in your life (especially yourself) that you adore them by finding small and simple ways to make the days special.