The first item of business for today is the winner of the Blog Conference Tote Bag. Random.org picked number 29 who is The Answer is Chocolate! Congrats Carol, shoot me off an e-mail!!
Thank you to every one who entered! I'm so grateful for all your support! And keep your eyes open for more give aways in the future- there's some fun stuff coming. 🙂
Next up is a reminder about Point of View. We are revealing our April projects focused on the theme "Spring"! Don't forget there's a linky party where you too can showcase your favorite spring posts! And all six of us will have feature posts from the party next week- so come party with us!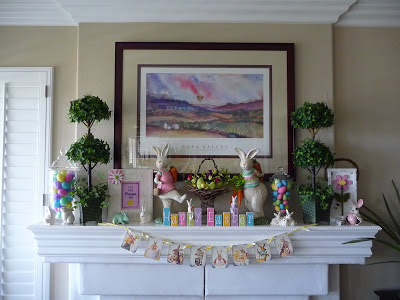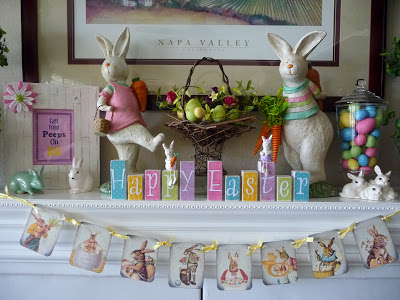 I got an e-mail a while ago from someone who had seen my blocks and wondered if they were for sale. She ordered a set and was so kind to send me these pictures of how she used them on her mantel. Cynthia's decorations are so cute, don't you think? I'm totally loving the bunny banner she used- so fun! Thank you Cynthia for the pictures- they make me really happy.
I'll be back a little later with today's Thursday "Theme"-day post, so stay tuned. 🙂
xoxo,
Amy