Fabric for this post was provided by Riley Blake Designs for participation in the Grl Pwr fabric tour. The project and opinions are my own.
"I don't know how to tell her- You may not actually get to walk on Mars."
The waitress paused mid-pour. I turned to her and laughed, "Is that the weirdest sentence you've overheard on the job?"
My friend and I were at lunch discussing our children, specifically our daughters who were just about to graduate from high school. I didn't want to discourage my daughter from believing that anything is possible with her life. So, wisely, I never said those words to her. Besides, more important than anything she might do with her life, who she becomes matters so much more to me.
I want all my children, but especially my girls to get inspired with this "How to Be" mini quilt and to embrace each one of these characteristics.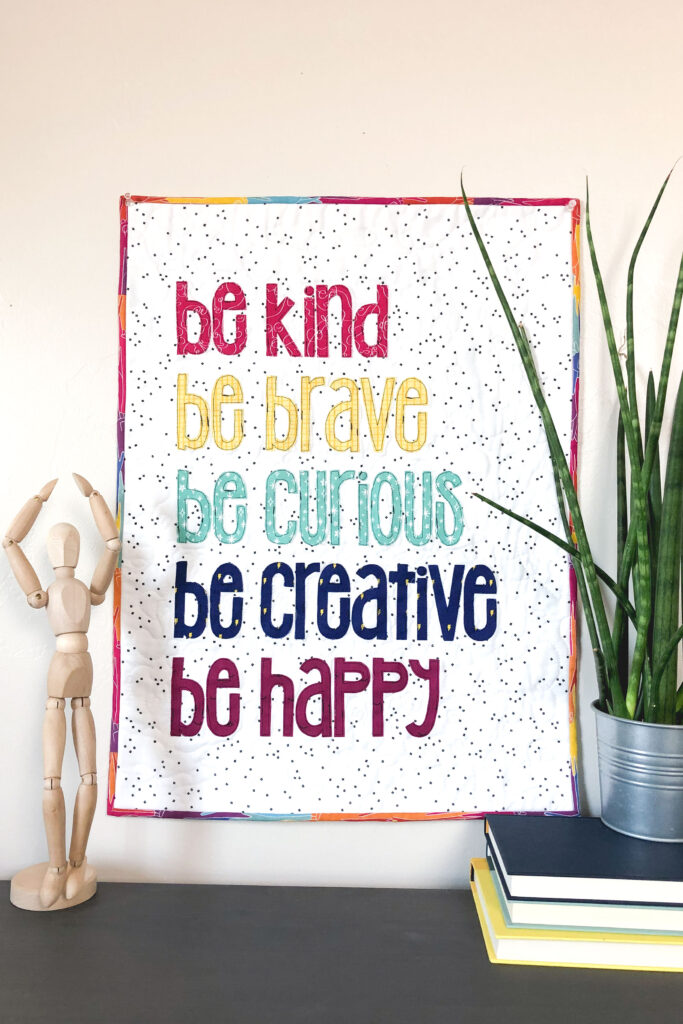 Art that Inspires
I truly believe in surrounding my children with art and words that will inspire and encourage them.
Creating a space that is both beautiful and empowering is always my goal.
For example, this Watch for Rainbows pillow is a great reminder to always look for the good in every situation.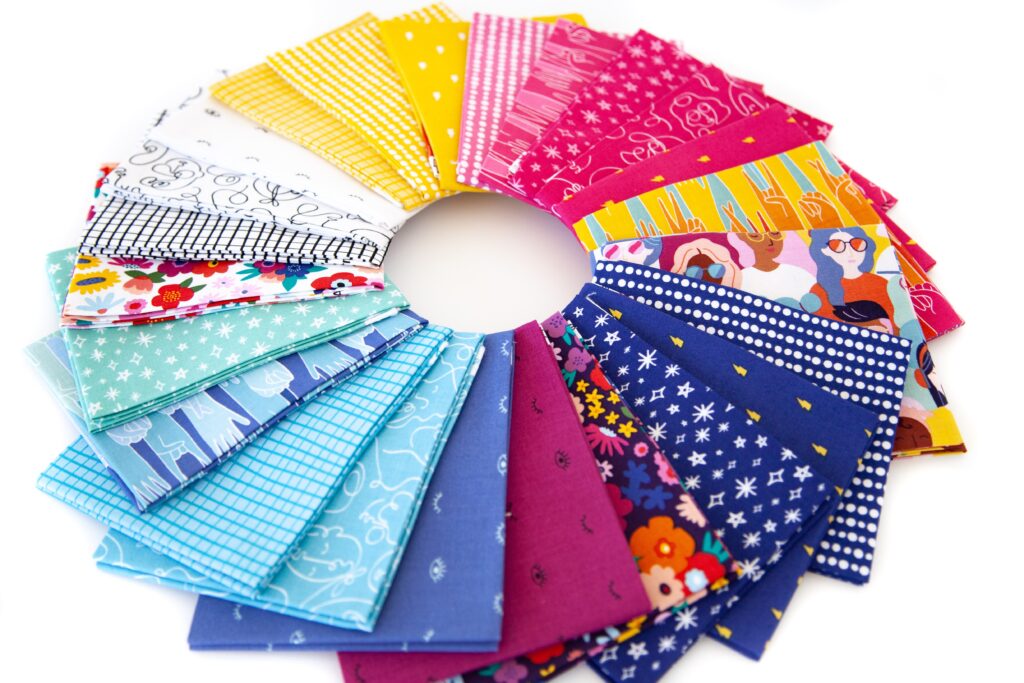 Grl Pwr Fabrics
The fabrics in this line- Grl Pwr by Riley Blake Designs are bold and rich. The raised hands, main girl print and even the lightning bolts speak to strength, compassion, unity and creativity. All things I hope my girls, and even my boys, will seek to develop.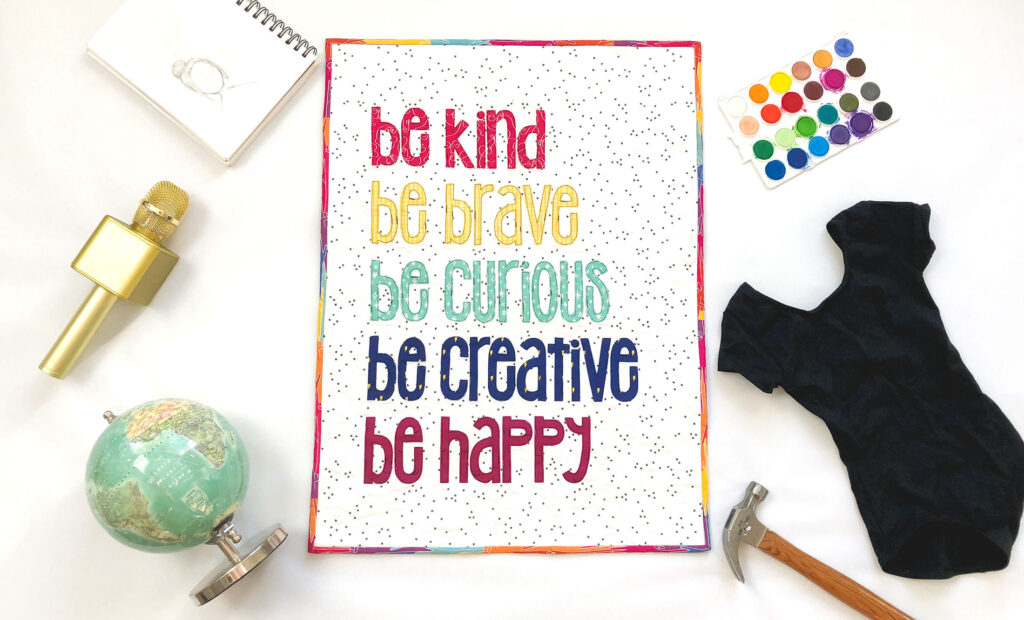 The whys of the How to Be mini quilt
Inspired by the feelings generated by these fabrics, I designed this "How to Be" mini quilt to be simple and straightforward. A prayer, if you will, for their lives.
Kind- reach out to others and be a friend
Brave- do the hard thing, take a risk, say the words
Curious- never stop learning, seeking, striving. Be open to possibility.
Creative- make messes, try new things, seek new perspectives
Happy- the spark of joy lies within us, we must actively work to cultivate it into a flame that fills our lives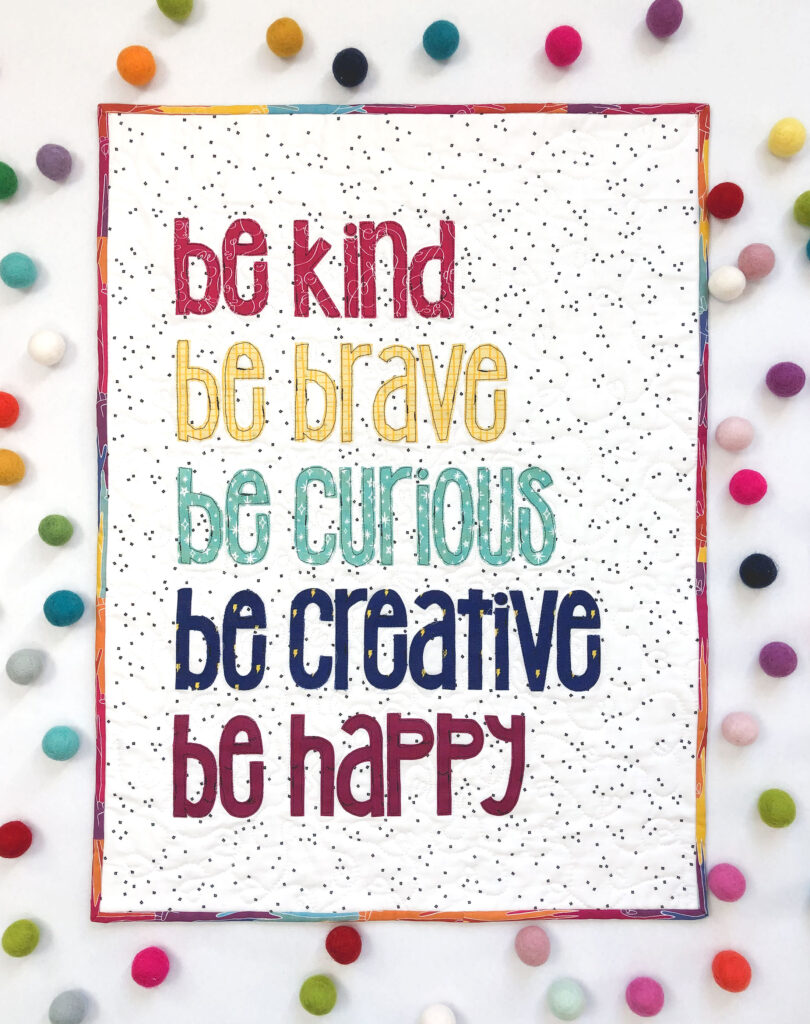 It's probably a message we could all use right about now.
I would love for you to join my mailing list and come along as new patterns are released, blog posts go live and fun sewing and stitch alongs come to be!
I'm hoping to release this mini quilt as a pattern soon! Stay in touch through my newsletter to find out when!
For more inspirational Mini Quilts to sew:
Be Kind mini quilt
Rainbow Sunshine mini quilt
Happy Sewing Friends! Amy