Point of View
is one of my favorite bloggy projects. I love how so many ideas come together and showcase each person's personality and talents. There were some GREAT projects
linked up this month
!
This month I am so excited to feature a gorgeous wreath from Laurie at
Gallamore West
.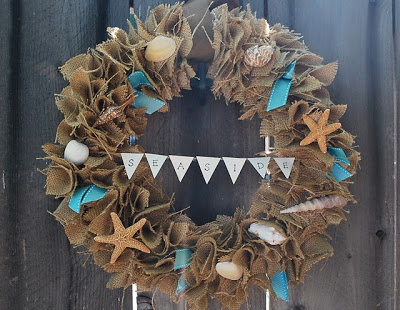 Isn't this gorgeous? She has changed the look of this wreath more than once. I love how versatile the basic burlap wreath is, and how dramatically it changes the look with the different embellishments.
I hope you are enjoying your summer! We are doing our best to live every day to the fullest!
And, if you have a summer themed post, but didn't make it to the POV link party- feel free to leave a link in the comments and I'd love to check it out!
One last note: Next month's POV theme is
Back to School
. We'd love to know what you do to get the kiddos (or yourself) ready to head back to the land of pencils and homework. Do you celebrate or mourn? Get your posts ready and we'll all share next month!
xoxo,
Amy