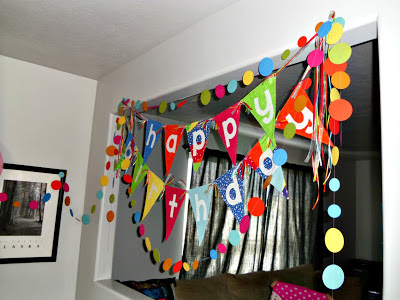 Last week was my turn to host our neighborhood co-op preschool. Monday also happened to be my daughter's 4th birthday. Luckily our letter was P so we hosted a Letter "P" party that doubled as her birthday party.
I'll be sharing more details this week, but first up is this polka-dot garland. All of my kids were impressed, thinking it must have taken me a long time. But really, this is a pretty simple project. It was even easier with My Craft Room from Cricut. I've had my Expression for years- like since the first year they made them- and I've loved it, but there were some shortcomings I was sad about. Now, with Craft Room, most- if not all, I'm still playing with it- of my concerns have been fixed.
To make this garland, I created a cut file in Craft room full of circles in 3 different sizes. They filled up one full 12X12 sheet of paper. Then, I just started cutting. I used 6 different sheets of paper and ended up with lots of circles. Then I sewed them together using an old needle on my sewing machine (I didn't want to dull up a new needle).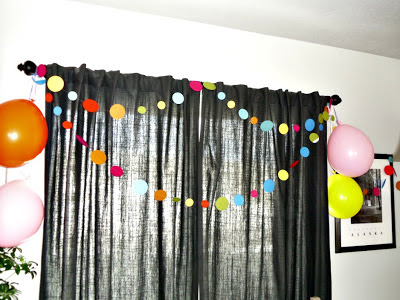 I love how much color and fun it adds to our birthday set up. I am saving it and will use it in our Birthday box from now on.
*One tip for spacing the polka-dots is to place a piece of tape on your sewing machine, and when the first circle reaches that spot, add the second circle. But don't worry if they aren't perfect- no one is going to look that closely. 🙂
Have a great Wednesday!
xoxo,
Amy