The fabric for this project was provided by Riley Blake Designs as part of the Flea Market Fabric blog tour. The project and opinions are my own.
Warm sunshine, fresh air and wet dirt all come to mind when I think of rainbows. And all of them make me happy- well, maybe not the wet dirt part, except for the smell. This Rainbow Mini quilt brings all the happiness, color and joy of a beautiful rainbow- minus the wet dirt. A modification of my Frame it Up pattern, this mini quilt finishes at 24″ square and can easily be made in a few hours.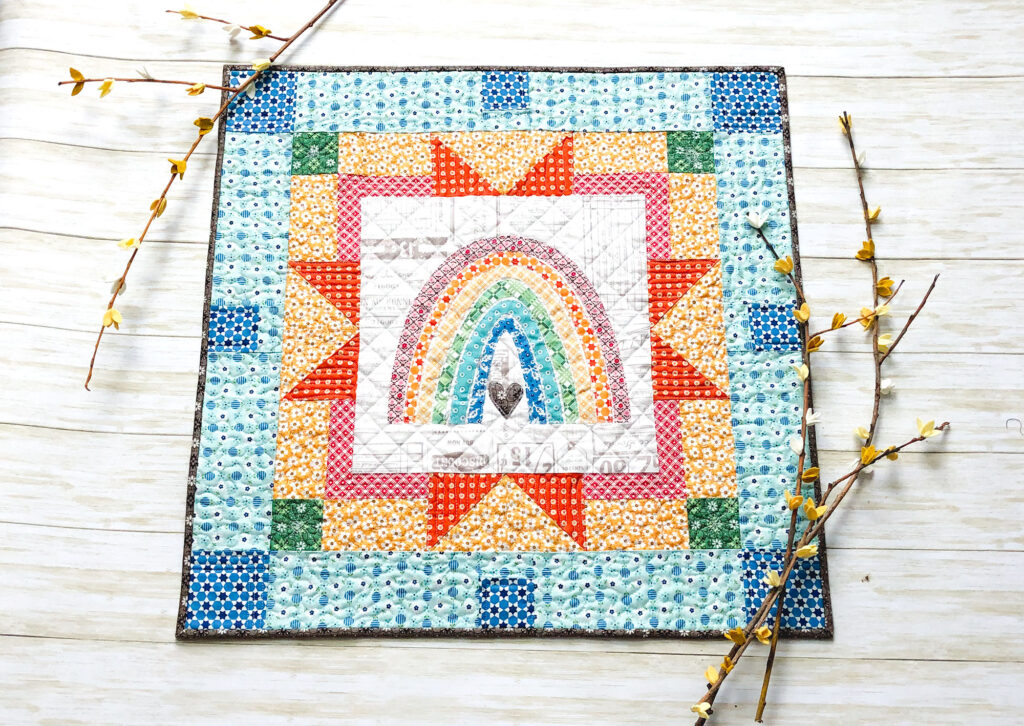 Flea Market Fabric
Normally I'm a big fan of super saturated colors, but I kind of love how these fabrics make it look almost like a watercolor version of the quilt. There are so many good colors and prints in Lori Holt's new line Flea Market- it was really hard to narrow it down to just a couple of each color.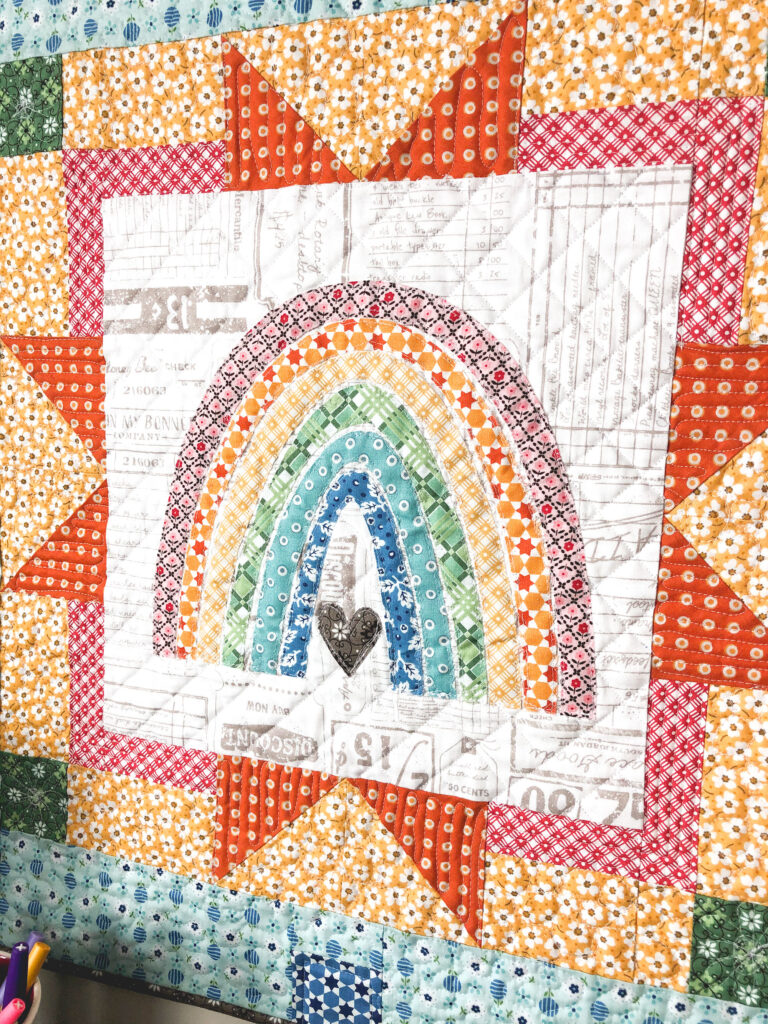 Rainbows bring happiness
I just love all the ways rainbows inspire happiness:
All of the colors.
The promise of reward after a storm.
A reminder that rain is necessary for beauty.
All of the colors.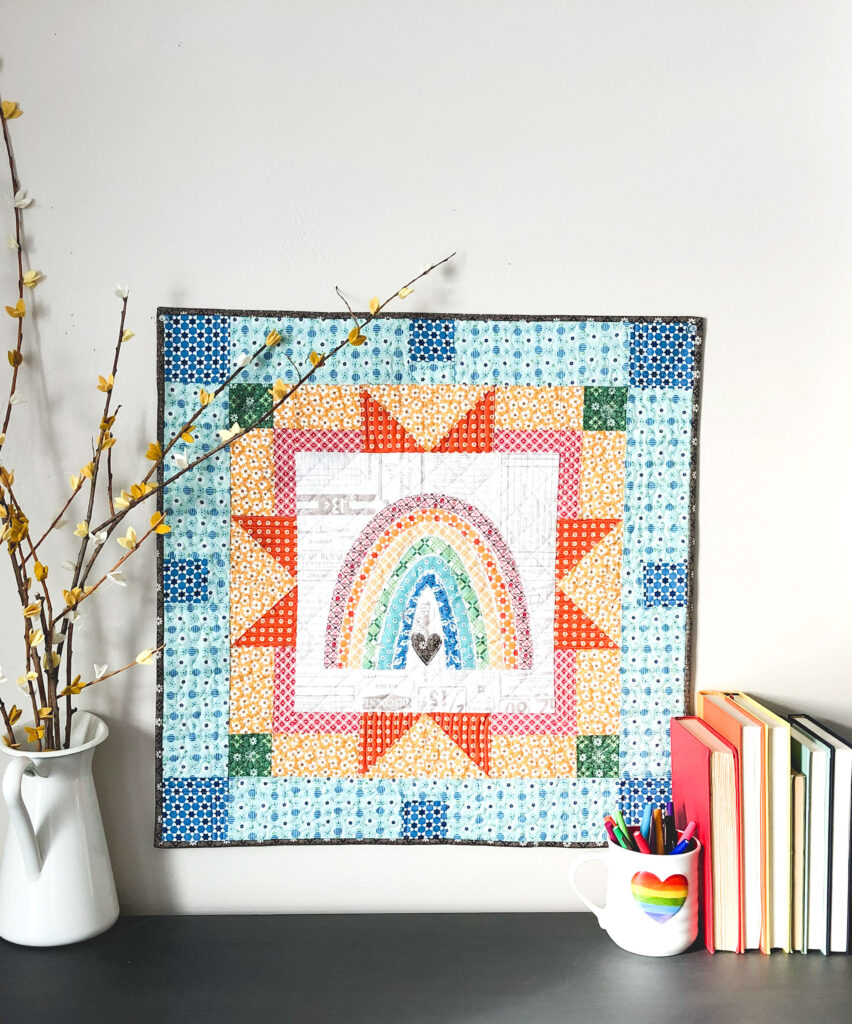 I am a huge fan of rainbows and I just think they make everything happier, especially my craft room. You will also find a lot of rainbows in my patterns, like my You are My Sunshine mini quilt and this wool applique rainbow pincushion.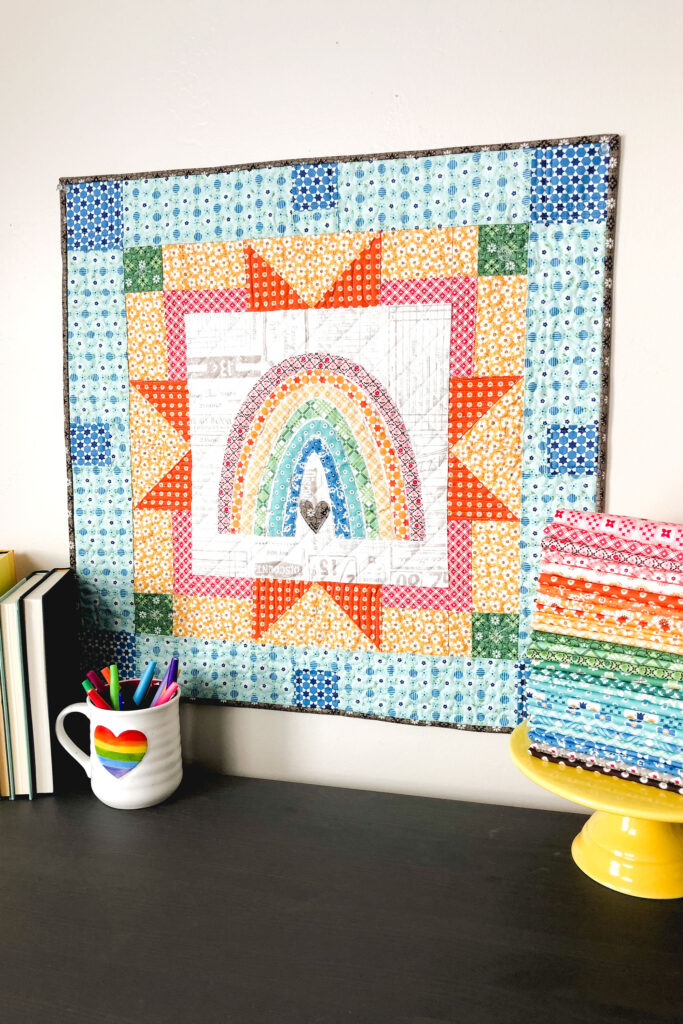 To make your own Rainbow Mini Quilt you will just need to purchase my Frame it Up Table Topper pattern. The rainbow applique and cutting instructions are included with the pattern as well as a holiday version. It's such a versatile pattern and it's fun and quick to sew up. I have a couple more versions to make- a version that includes a panel in the center and one with a pieced block in the center. I think each version is fun and gives you so much bang for your buck!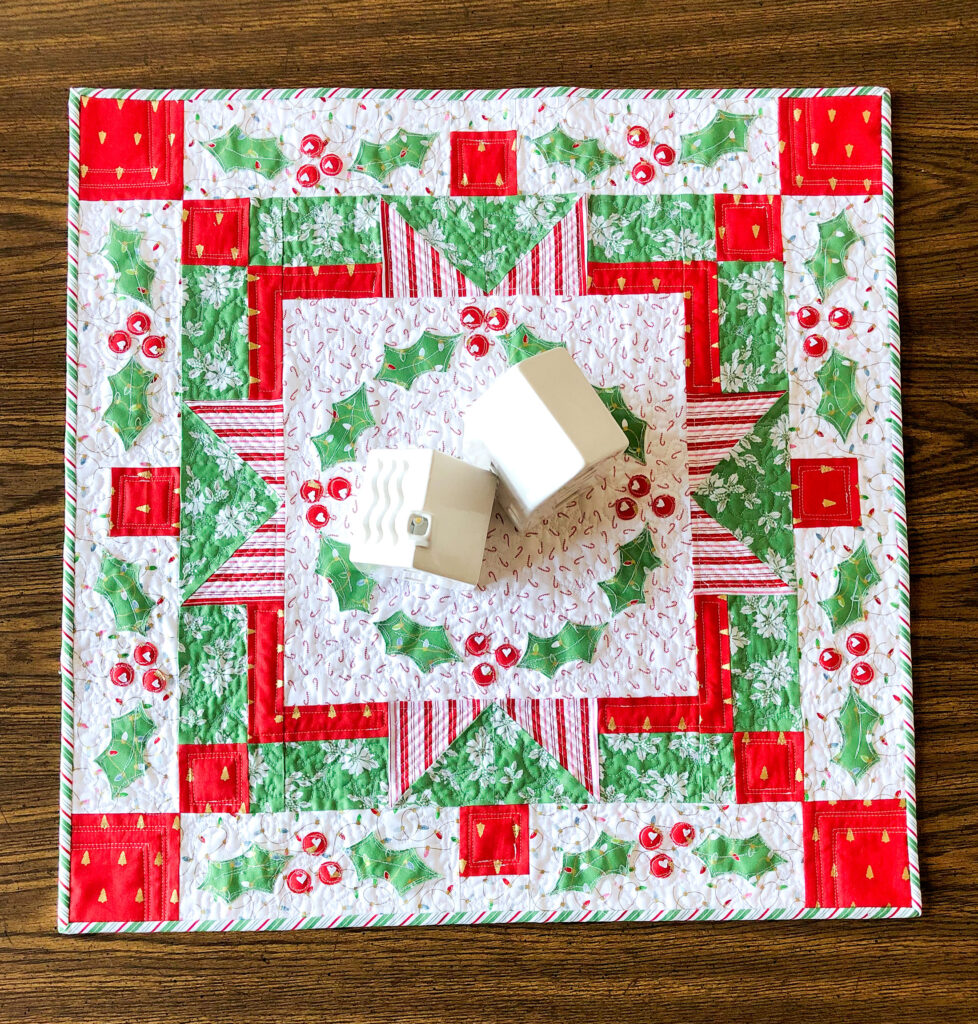 If you decide to make one- I would love to see! Follow me on Instagram @amerooniedesigns and tag me in your pictures.
Happy Sewing Friends! Amy