Have you ever seen a pattern but weren't sure where to start? Or wanted to make a project, but things just keep getting in the way? This Rainbow Sunshine mini quilt might appear intimidating at first, but it's easy when you just take it one step at a time.
Which is why I love Sew Alongs! Tips and tricks, video tutorials and some very mild accountability. It makes the process so much easier when you are doing it with others. Plus, the big project gets broken down into small digestible pieces. Rainbow Sunshine is my most popular pattern and I am going to walk you through each step to make it easy and fun! Each week I will send out a newsletter with video instructions for that step. In addition to tips and tricks to make it your own. Scroll to the bottom of the post for the sign up form!
The live sew along will start February 15, 2021 and will run for four weeks. You can sign up at any time after that and still get all of the newsletters with videos and tips. The pattern can be found in my Etsy shop.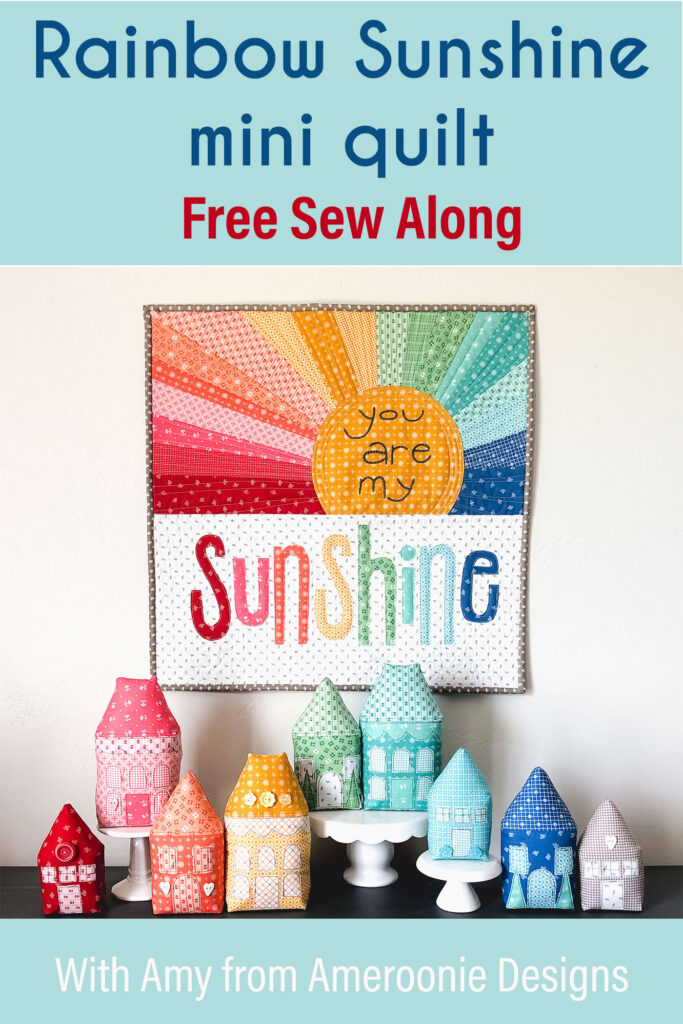 Rainbow Sunshine Sew Along Details
Each week you will get a newsletter covering the steps for that week with links to videos on how to finish the step including:
embroidery- chain stitch
quilt as you go for the rays
turn edge applique- adding the sun center to the mini quilt
Raw Edge applique- happy sunshine letters
quilting and binding videos as well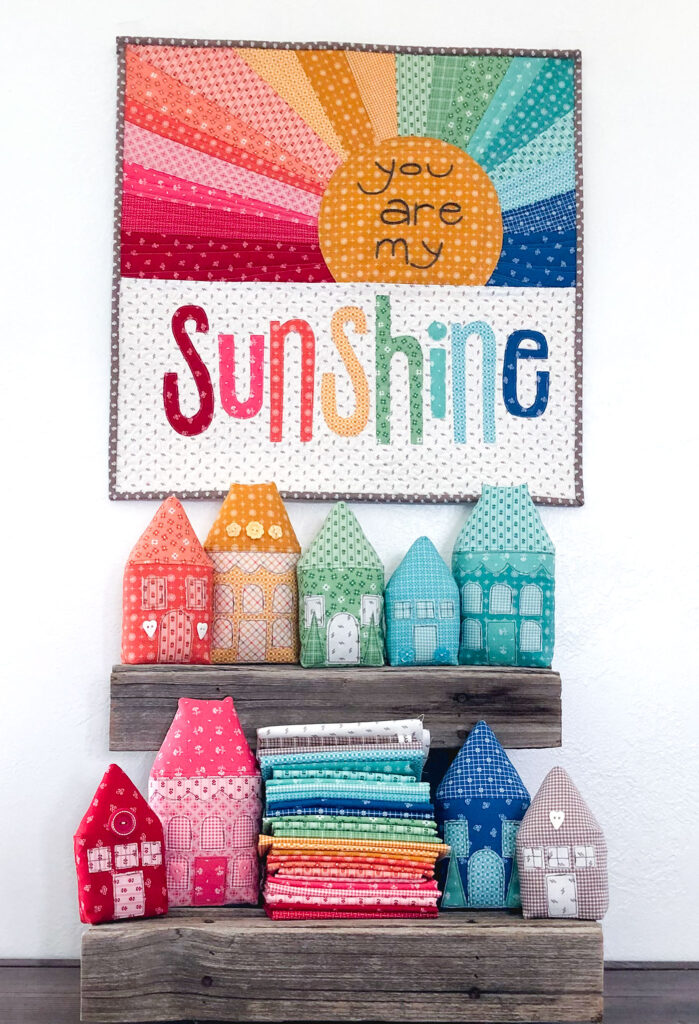 When the Sew Along is over you will not only have a finished mini quilt (that is darling if I do say so myself) you will also have all the skills you need to make more quilted projects and add to your library of embroidery stitches and sewing techniques. All of this and the fun of sewing along with some new friends! Sign up for the Sew Along in the form below:
If you don't want to tackle the mini quilt, but would like to practice the techniques from each week, there are some free patterns on my blog that would work perfectly with these tutorials:
I can't wait to sew with you! Amy