The fabric for this project was provided by Riley Blake Designs for my participation in the Prim fabric project tour. The projects and opinions are my own.
There is just something magical about rainbows. I love sewing them as much as I can. When I had the opportunity to sew with Prim fabric, the new line by Lori Holt for Riley Blake Designs I was thrilled. Lori's colors are my favorite and there is an amazing rainbow of fabrics in this line. (minus purple 😉 ) I pulled out my Merry Little Christmas Village pattern and this Rainbow Village was born.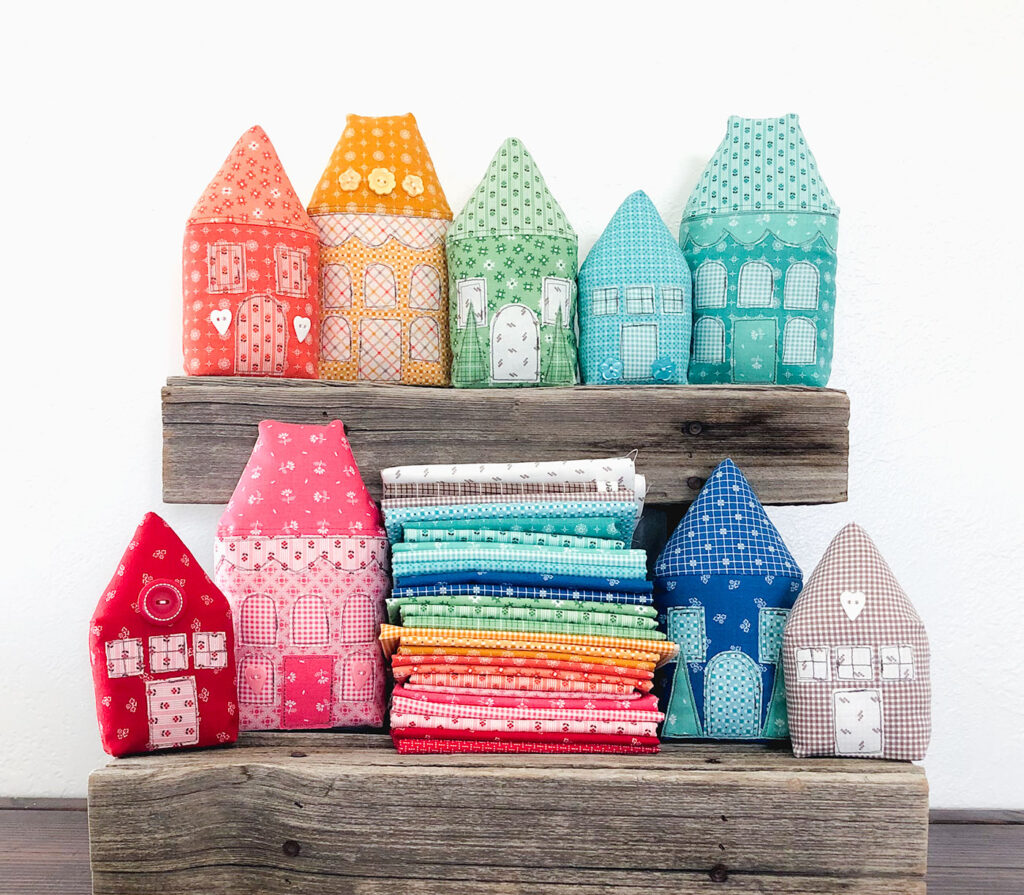 Aren't these colors just magnificent? I couldn't help but sew up a whole rainbow of houses to show off as many of these fun prints as possible. I mean, why stop at three when you can have nine, right?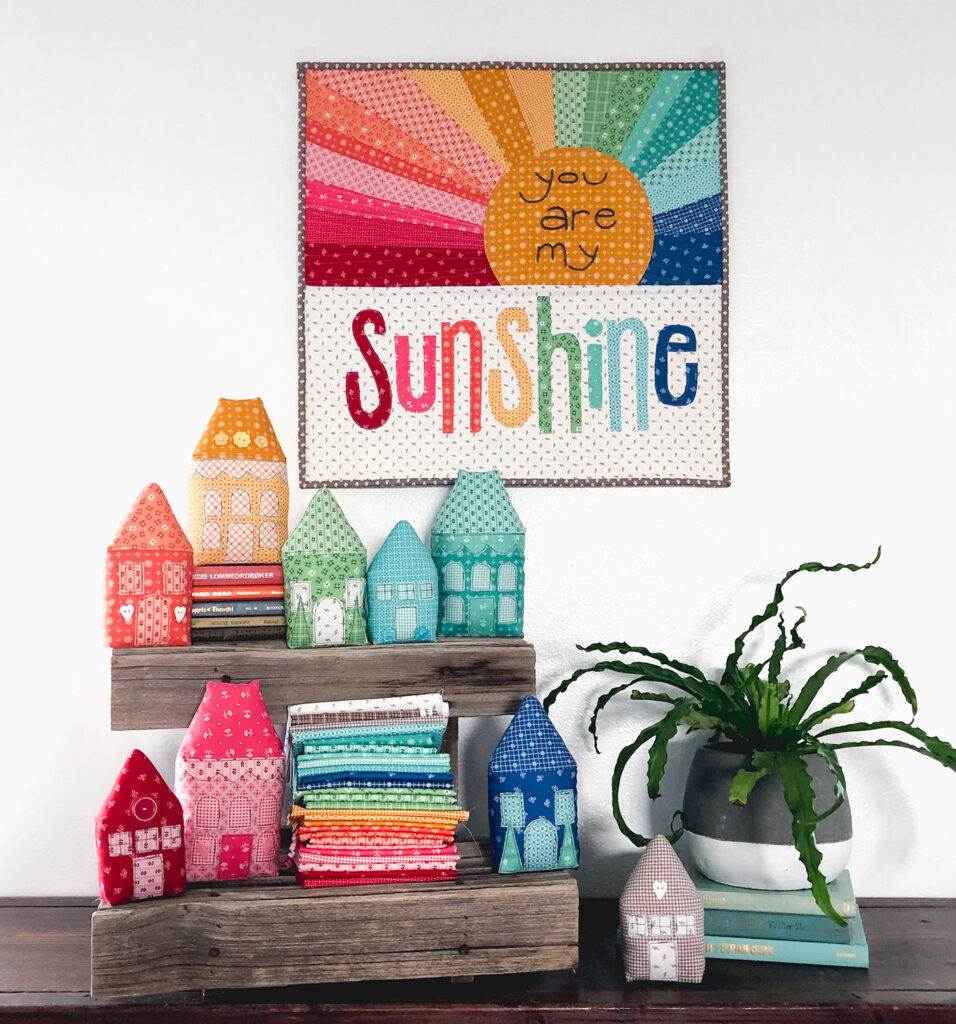 Originally I was only going to sew up my Rainbow Sunshine mini quilt with this fabric, because, it's just perfect for this pattern. So many different prints in each color, and this isn't even all of the prints available in this line!!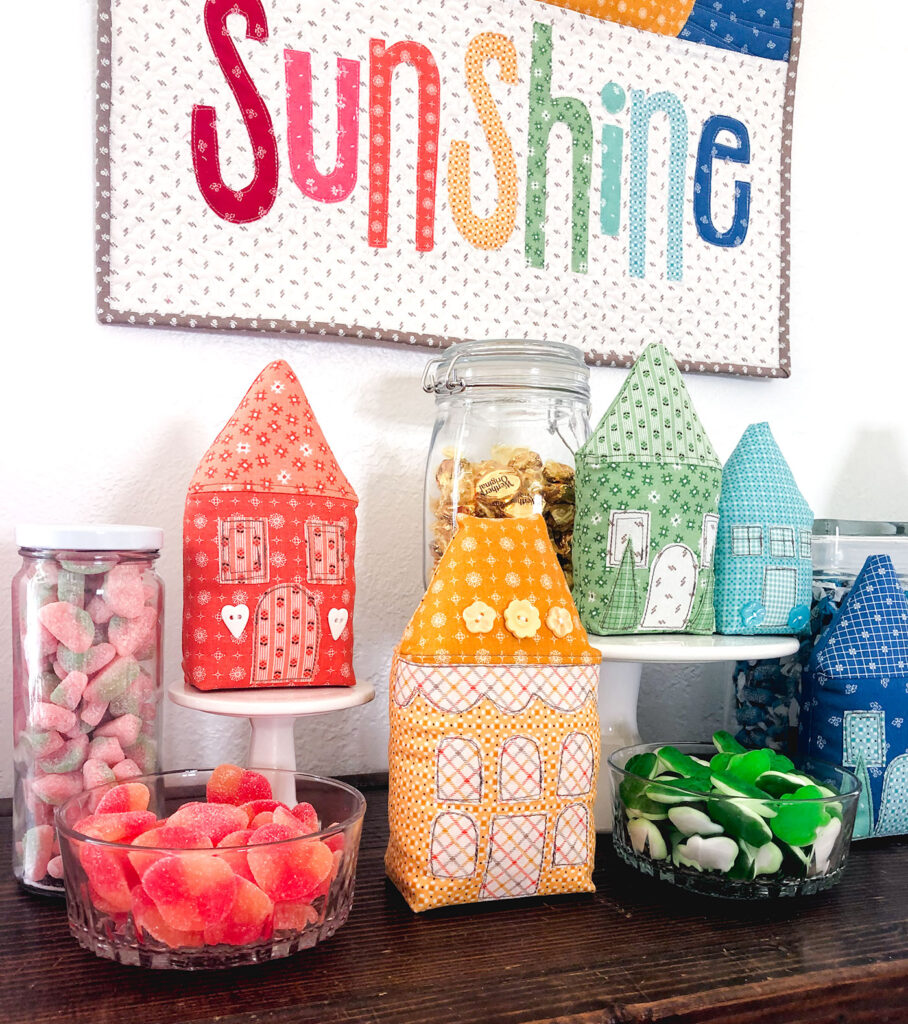 But, as I started sewing and saw the cute houses on the selvedge, I knew a Rainbow Village needed to be sewn! The accents on the houses are perfect for showing off the different prints and it turned out so perfect!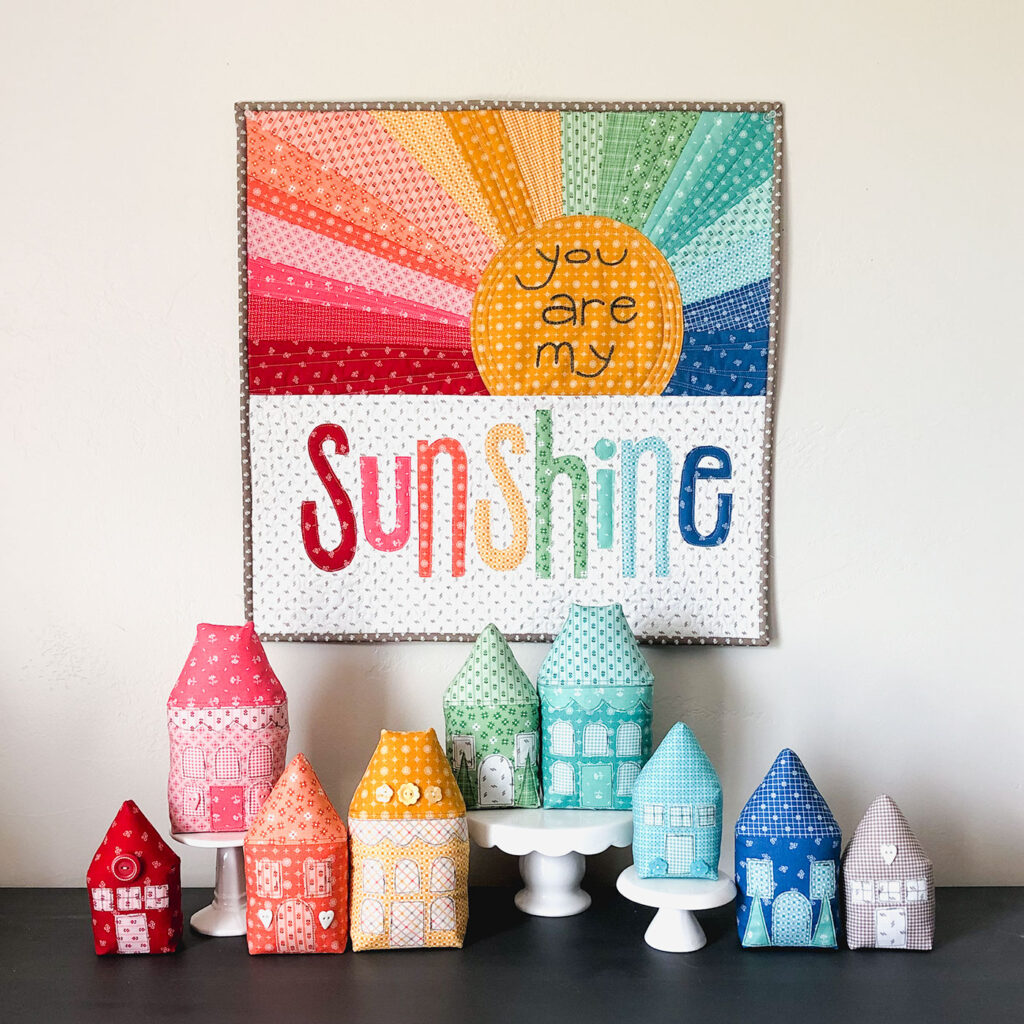 So I'm dying to know, which rainbow will you sew up first? A Rainbow Sunshine, or a Rainbow Village?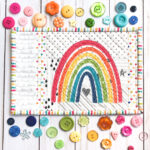 And if you want a smaller rainbow to sew, you can find my Mini Rainbow Applique pattern here.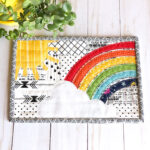 Also, my Sunshine and Rainbow mug rug is a fast and satisfying finish!
Happy Sewing Friends! xoxo, Amy