The fabric for this post was provided by Riley Blake Designs for use in the Bee Basics blog tour the project and opinions are my own.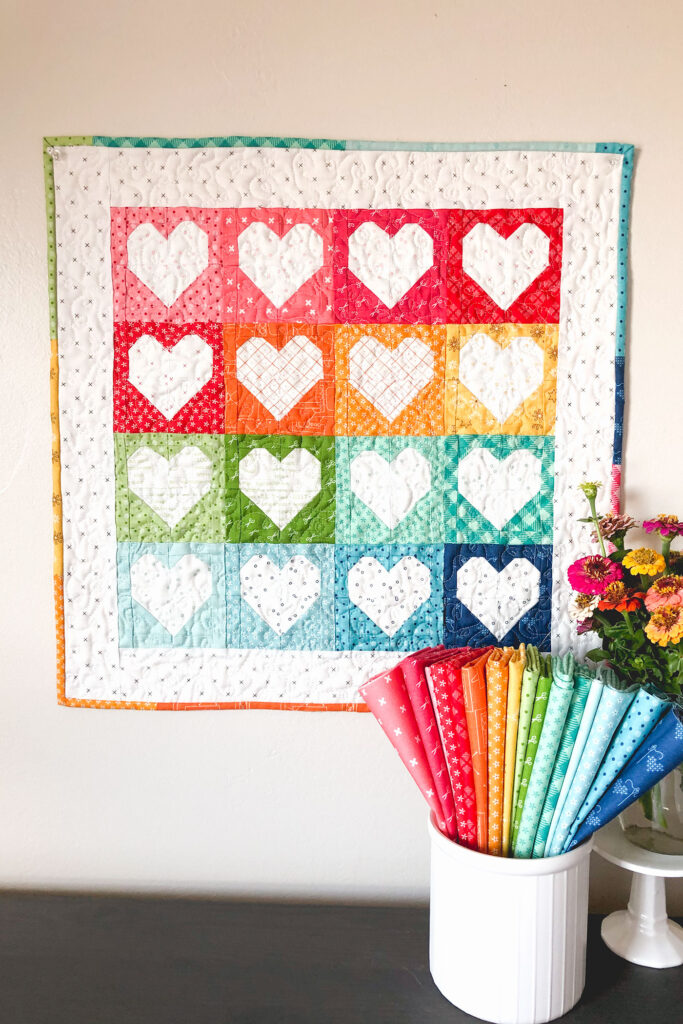 If you have been around my blog very often, you know that I love a good rainbow. So, when I had the opportunity to sew a project with Bee Basics fabric, I knew I would want to create something that would use the whole rainbow of colors available. This Heart Mini Quilt does just that!
And as proof that rainbows are my jam, I submit this Mini Rainbow Mug Rug applique Pattern.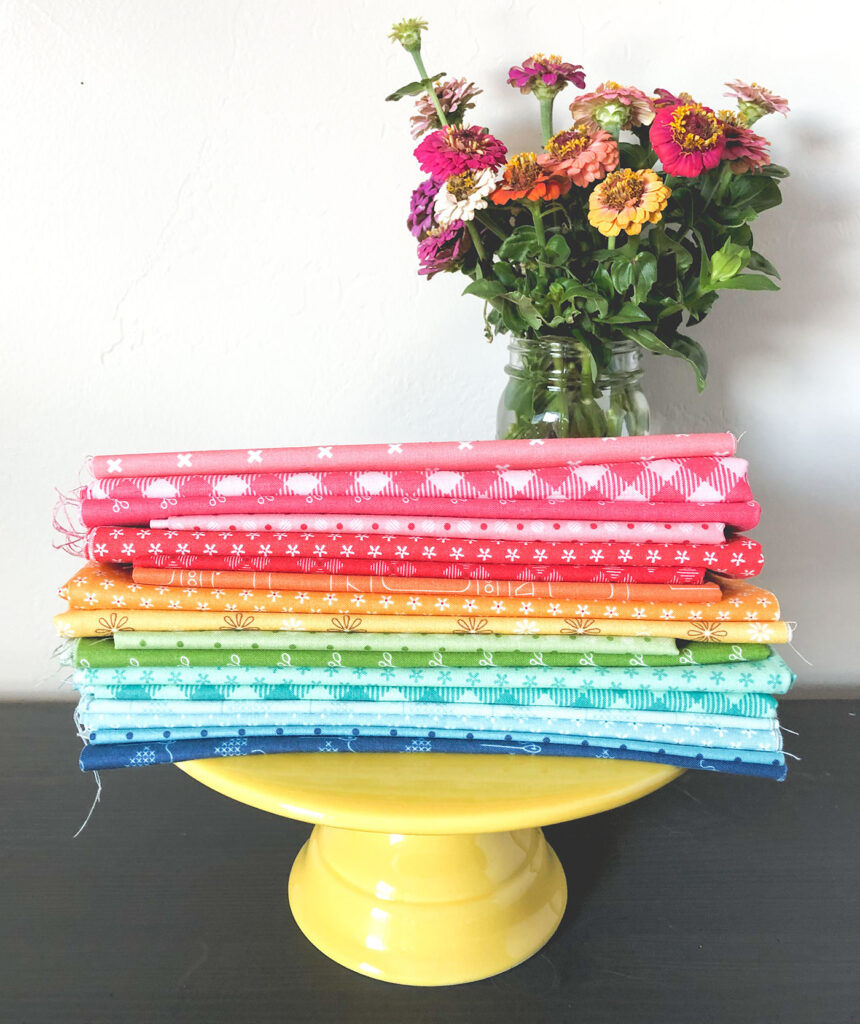 The colors in this line are just amazing and I love the variety of prints available. There are even lots of low volume options including a whole array of colors.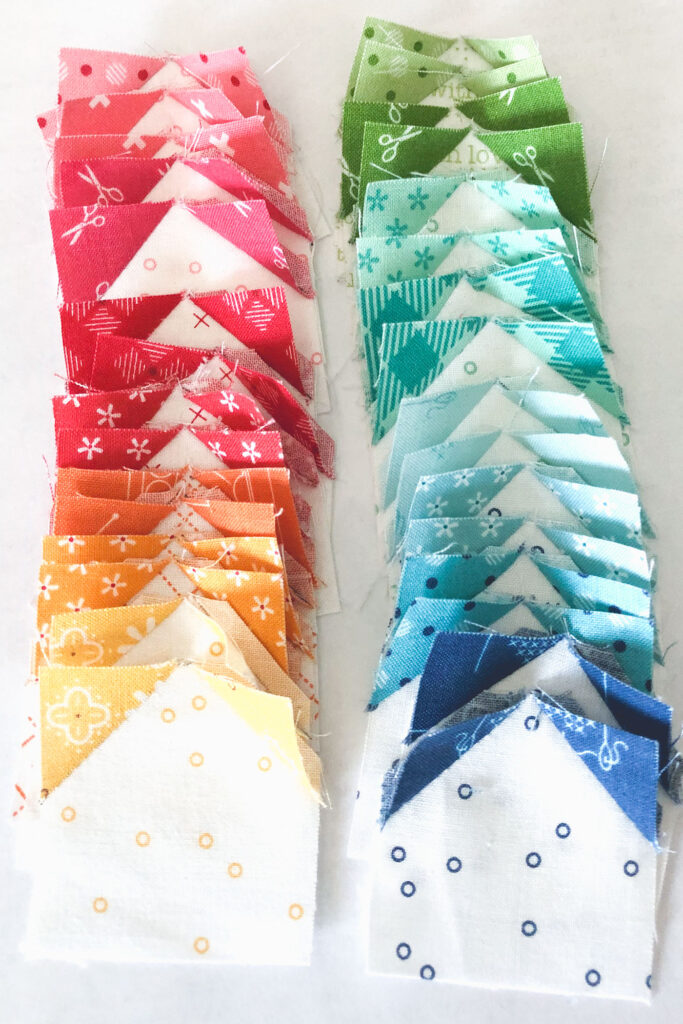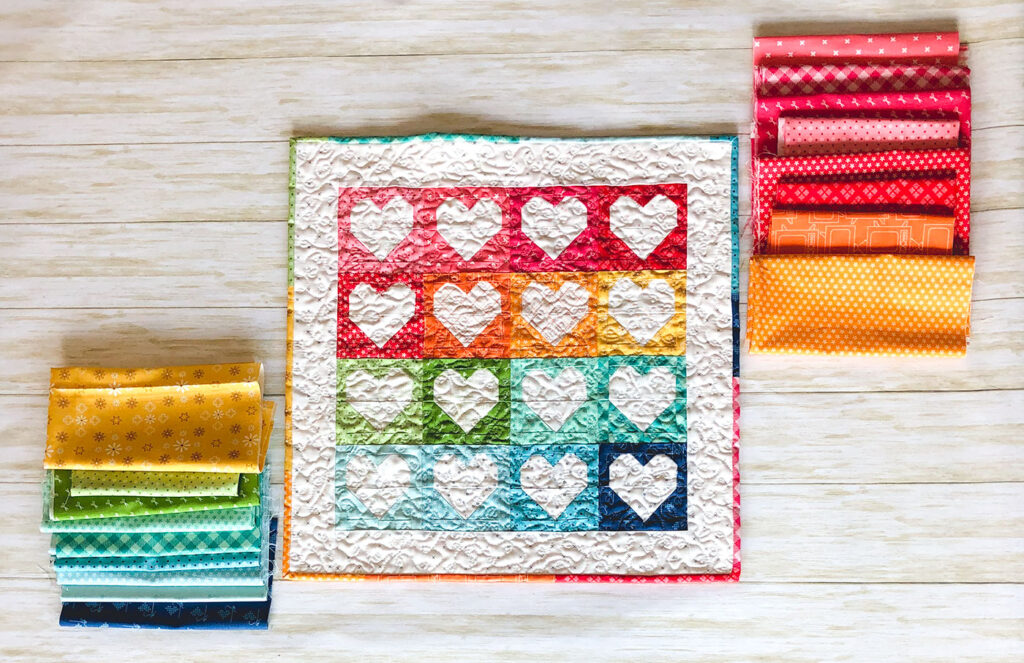 I used the low volume color that corresponded to the outer fabric for each heart. I am so happy with how it turned out!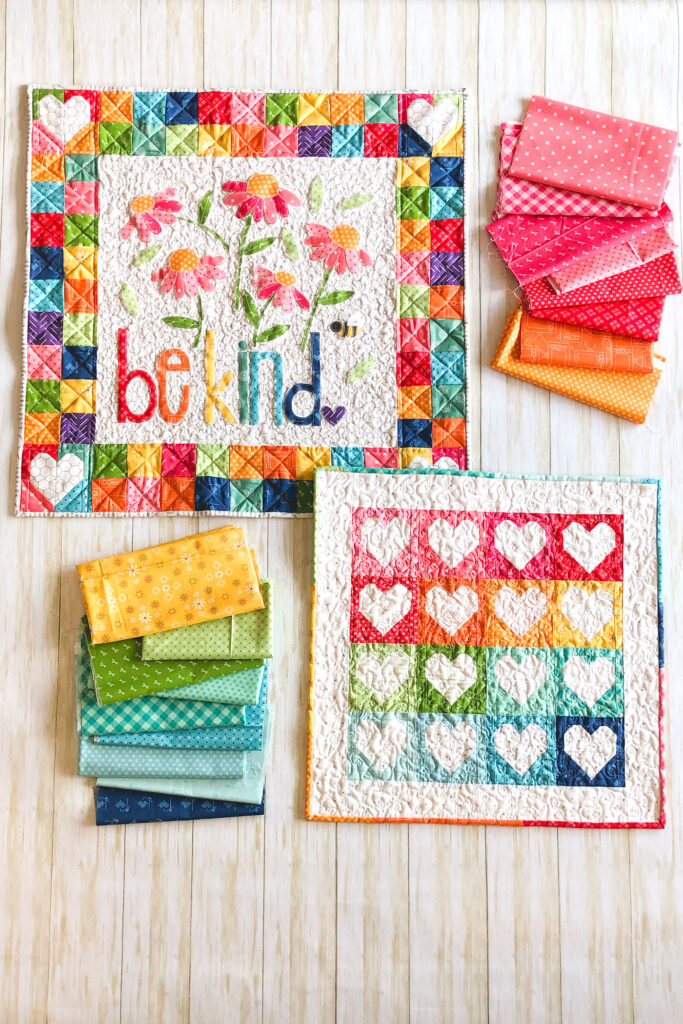 To create the heart mini quilt, I used the pattern for the heart cornerstone blocks in my Be Kind mini quilt. Instead of making the heart with four different colors, I used one color for each heart and made a total of 16 hearts. The finished mini quilt measures 20 1/2″ square after adding a 2 1/2″ border.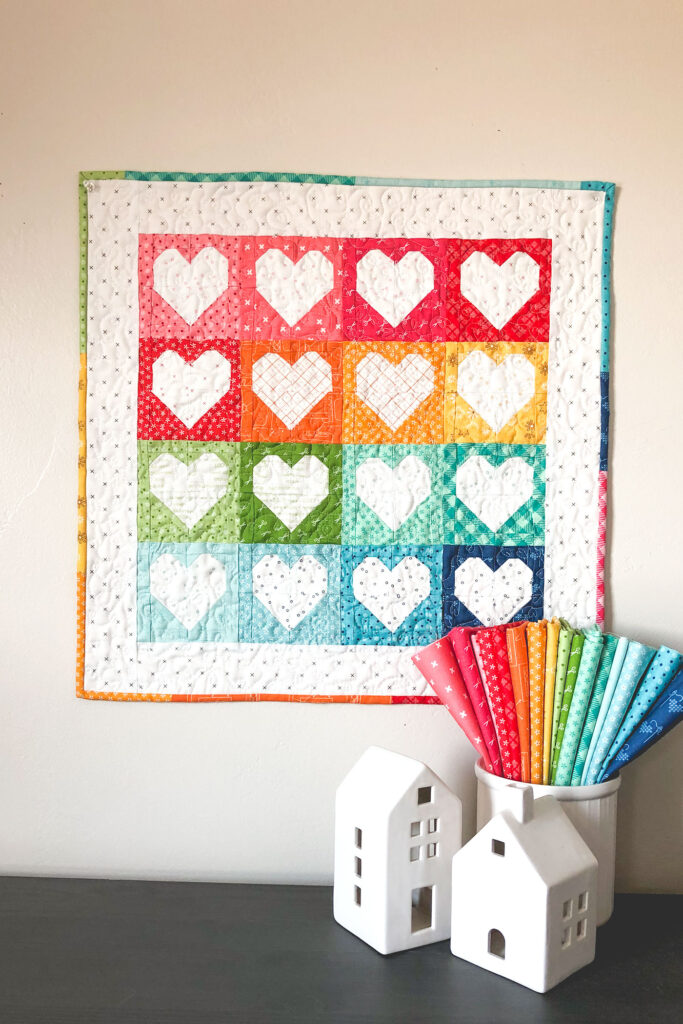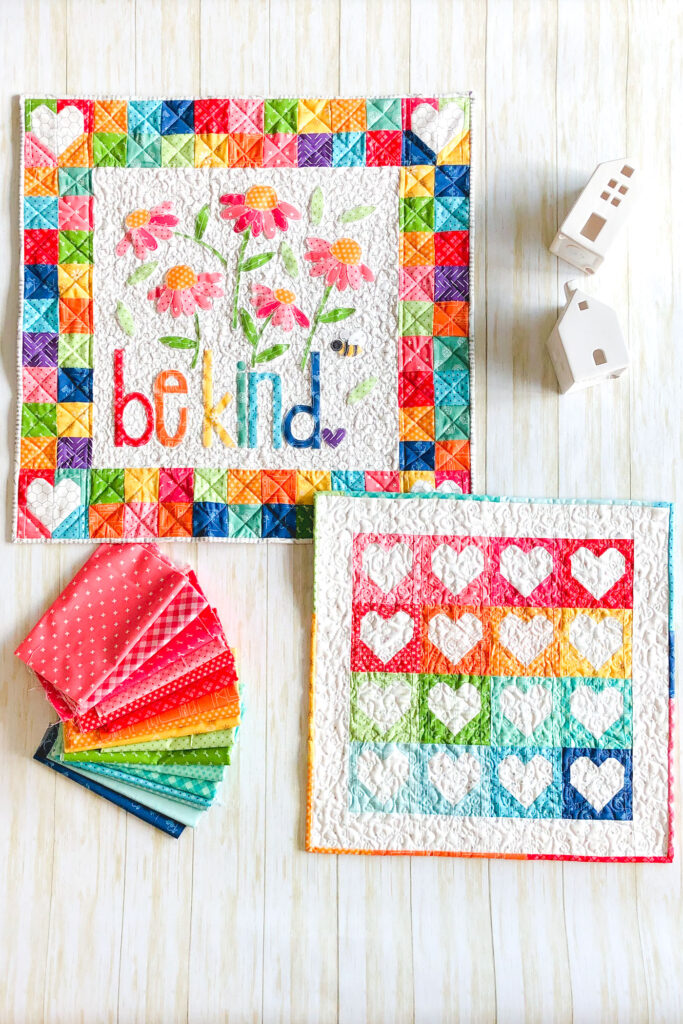 And for more rainbow goodness, this rainbow village and Rainbow Sunshine mini quilt are some of my favorites.
And this rainbow pin cushion is a quick and fun finish that brightens up my sewing space every day.
Happy Sewing my rainbow loving friends! xoxo, Amy