The fabric for the Toddler Backpack and pillow in this post was provided by Riley Blake Designs as part of the In The Forest blog tour. The project and opinions are all my own.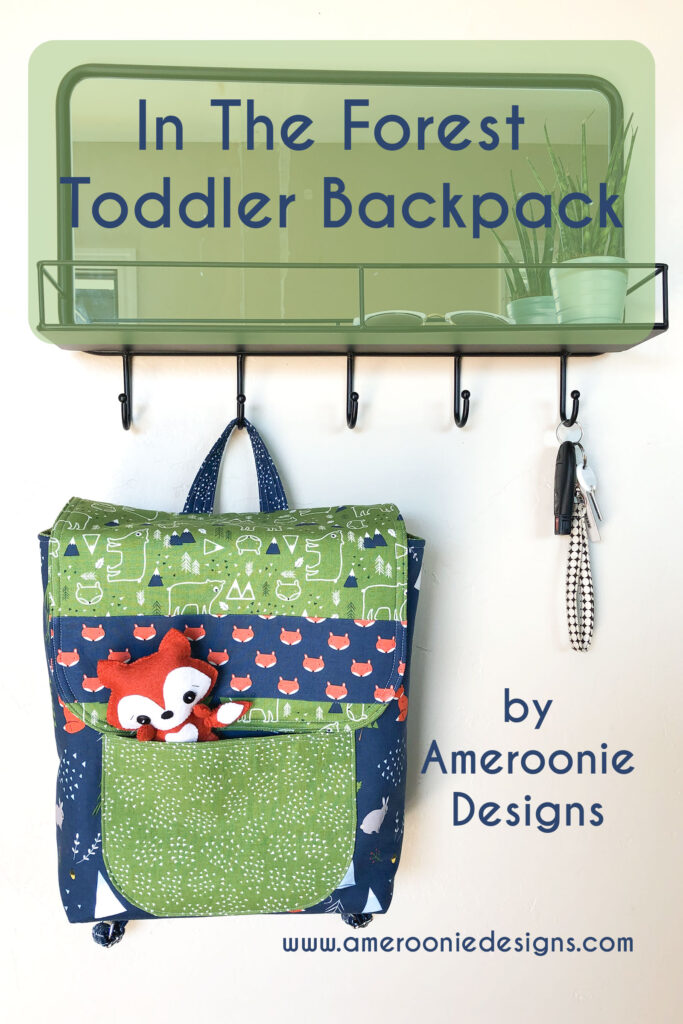 You are going to love the darling prints in this In the Forest line. The animals, the colors, and the pillow panels are all so much fun! I loved the idea of making something geared a little more toward young boys. However, my girls have been arguing over who gets to keep this backpack, so it's not necessarily just for boys. Find Backpack Pattern in my Etsy shop.. Then, I used the pillow panel to make a coordinating throw pillow. The combination would be such a fun gift idea for the upcoming holidays!
In the Forest Fabric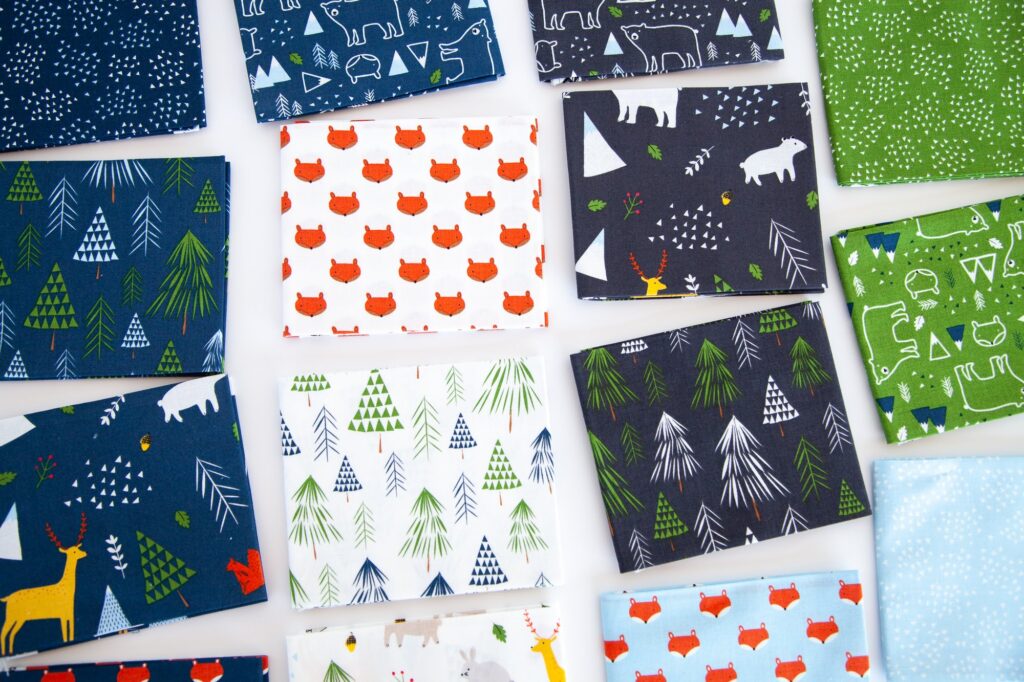 The fabric has a fun woodland theme with bears, foxes, deer and more. The colors are rich with navy, green and light blue.
Toddler Backpack and Pillow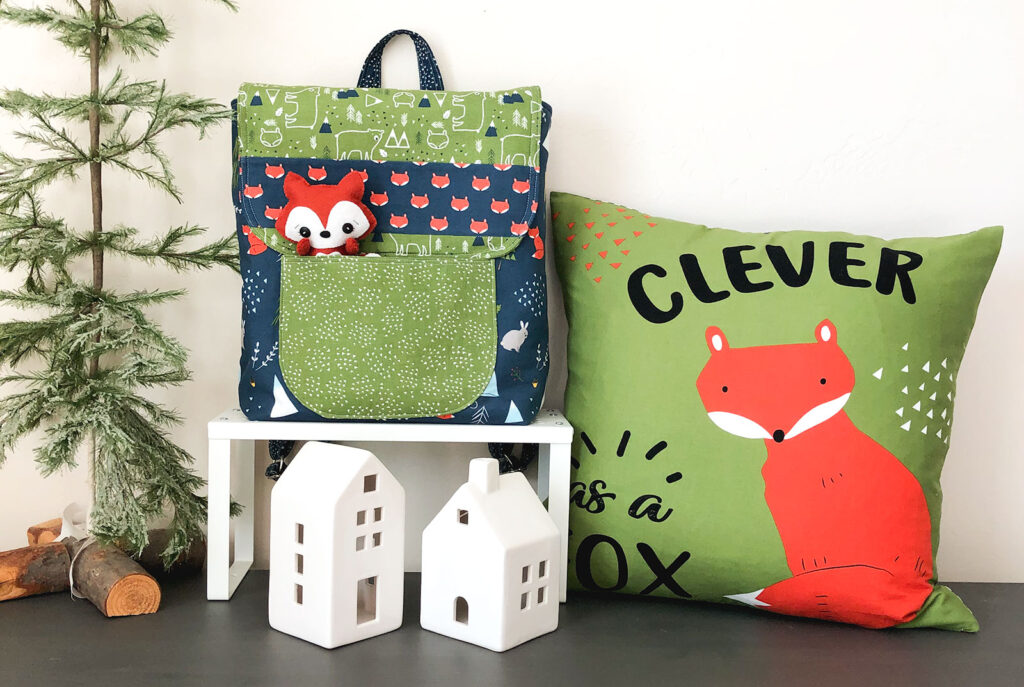 Don't these fabrics just make you want to take an adventure in the woods? I first published the backpack pattern in 2014 and my girls have used and loved their backpacks for years. They are a great size for sleepovers, car trips and just taking a load of toys out into the yard to play.
The pattern was modified just a bit to add an accent strip on the flap. Cut a 1 1/2″ X 11″ strip of main flap fabric, a 2 1/2″ X 11″ strip of accent fabric and an 8″ X 11″ piece of main flap fabric. Next, sew the pieces together using a 1/4″ seam allowance. Continue with the pattern as found in the tutorial.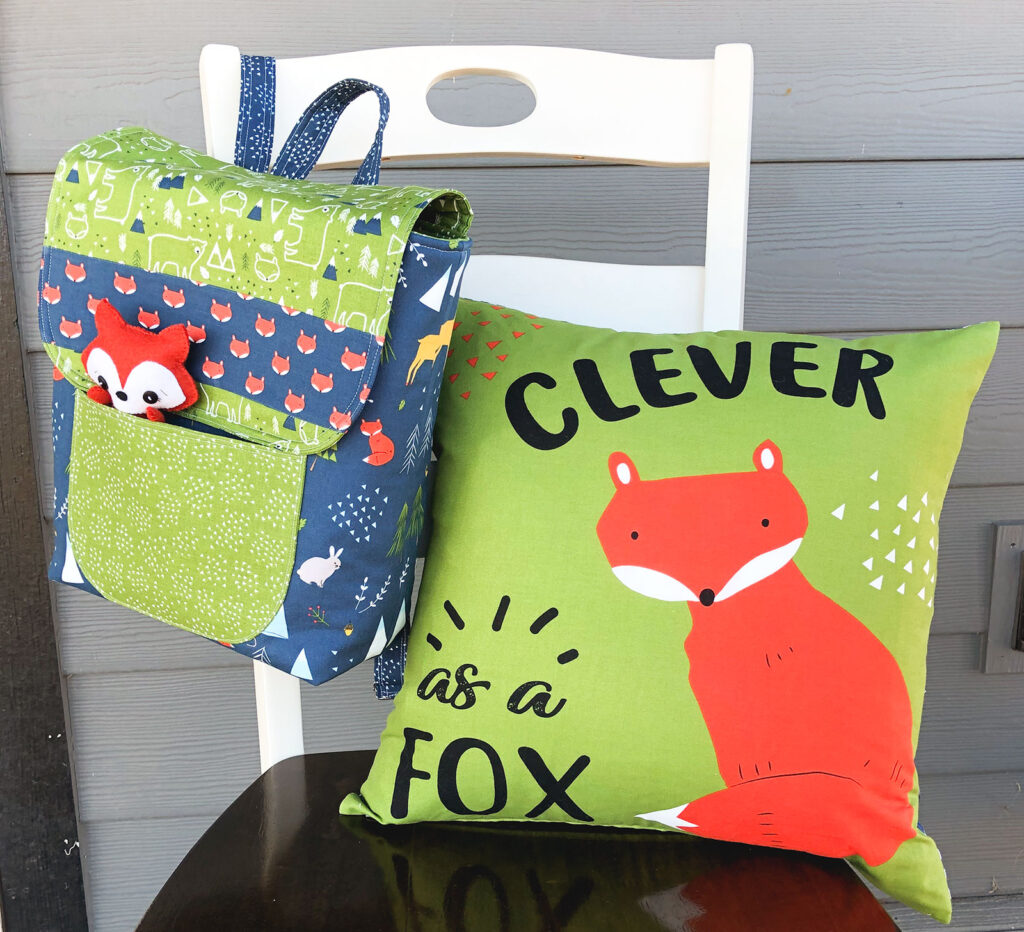 The pillow panel makes an 18″ pillow and sews up quickly and easily. Use this tutorial for adding an invisible seam zipper to the pillow if you want to make a removable pillow cover.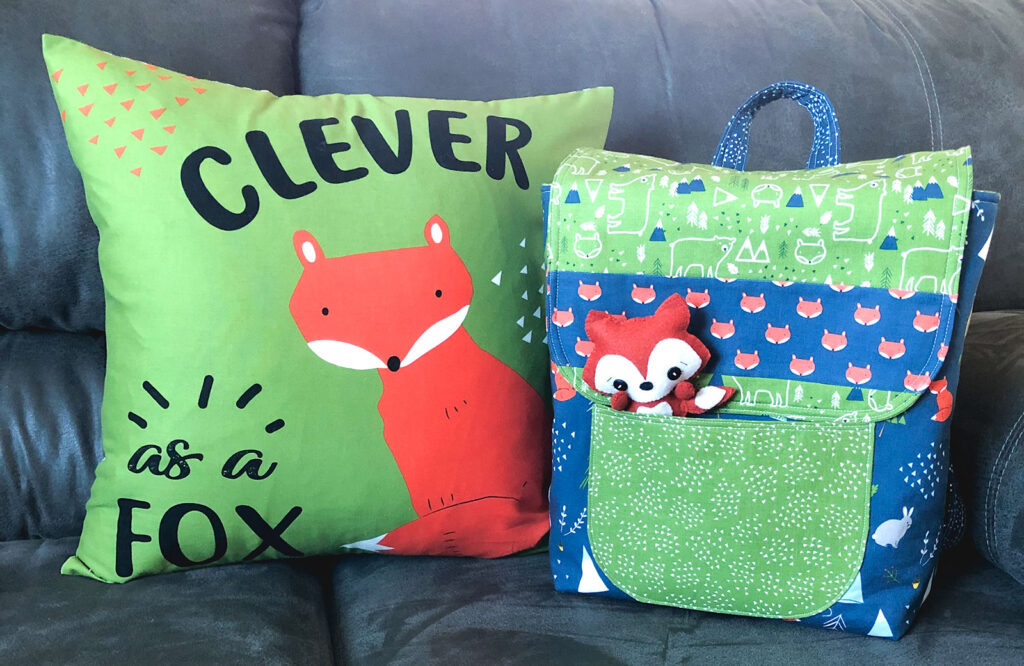 When making a sleepover set, it kind of requires the addition of a stuffed toy, right? This fox pattern can be found in the Little Things To Share Etsy shop. He was quick and easy to stitch up!
Add a blanket to your pillow and backpack and your little one will be set for any adventure life might bring their way! Or add a book to the backpack and get your little one all ready for school!
Are you going to make your own backpack? I'd love to see what you make! Tag me on Instagram or Facebook when you share!
Happy Sewing friends! xoxo, Amy