I was given a digital copy of the book Walk, Jog, Run to read and review. All opinions are my own.
Have you ever decided against doing a project because you didn't want to have to quilt it? Have you ever wished you could improve your free motion quilting skills? If so, this is the book for you! Walk, Jog, Run by Dara Tomasson will walk you through all the information you need to tackle free motion quilting like a pro. Everything from needles and thread to fabric to tension, she will help you troubleshoot your concerns and build your confidence with free motion quilting.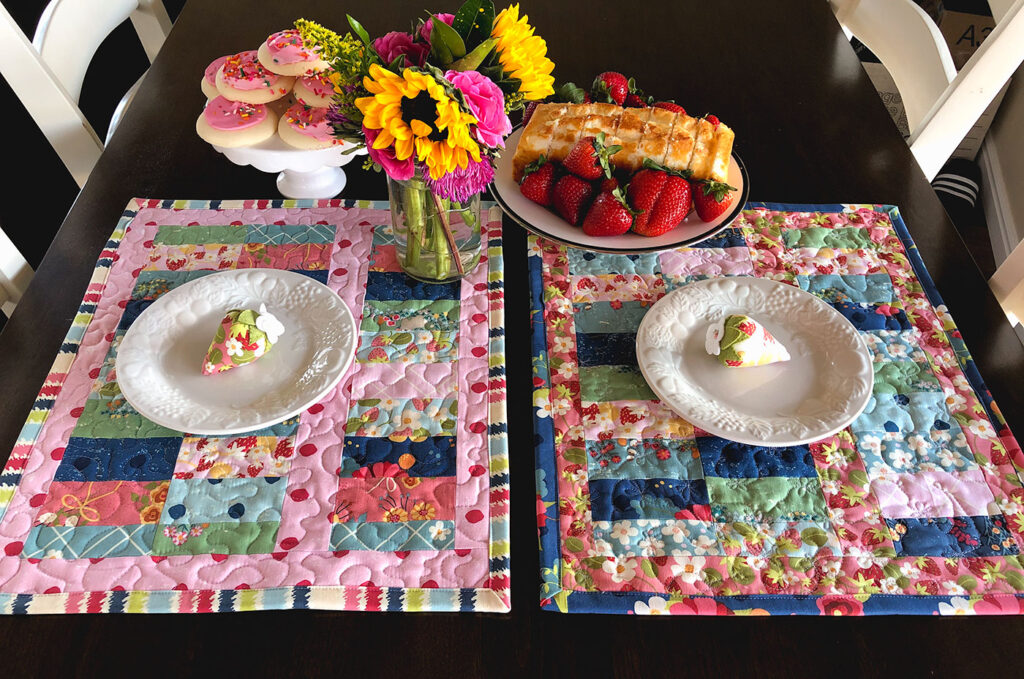 In addition to all the different helps and ideas she gives you for free motion quilting (she demonstrates over 55 free motion quilt patterns in the book) the book is also full of fun projects to piece and then build your quilting skills on.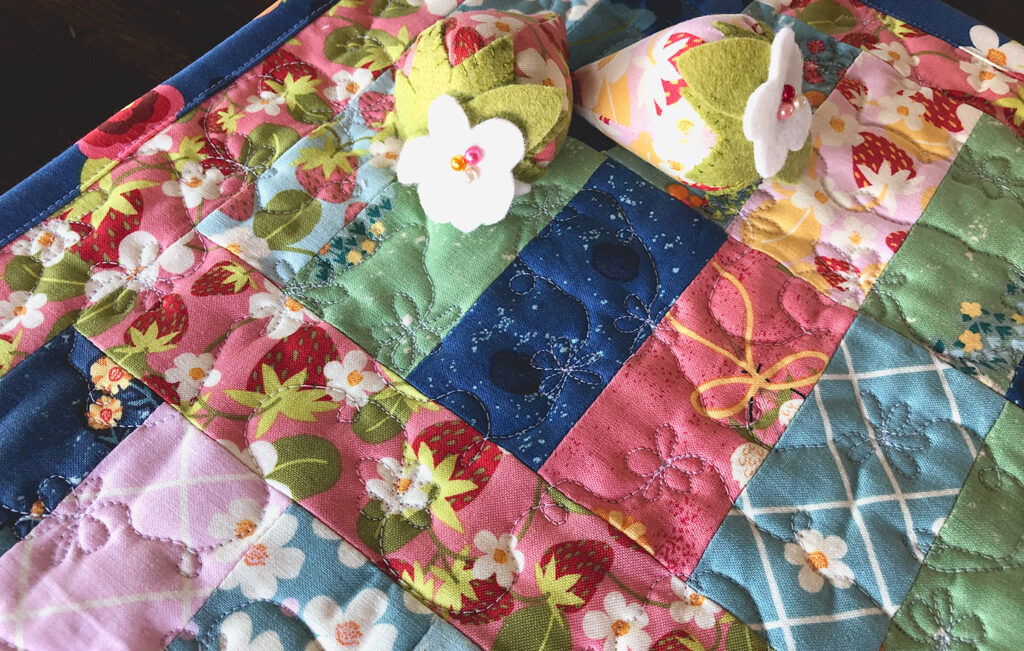 I tried two different quilting techniques on my placemats, just to work on my skills. You can see that I'm definitely not perfect. I have found that just having fun with free motion quilting is the best way to grow your skills.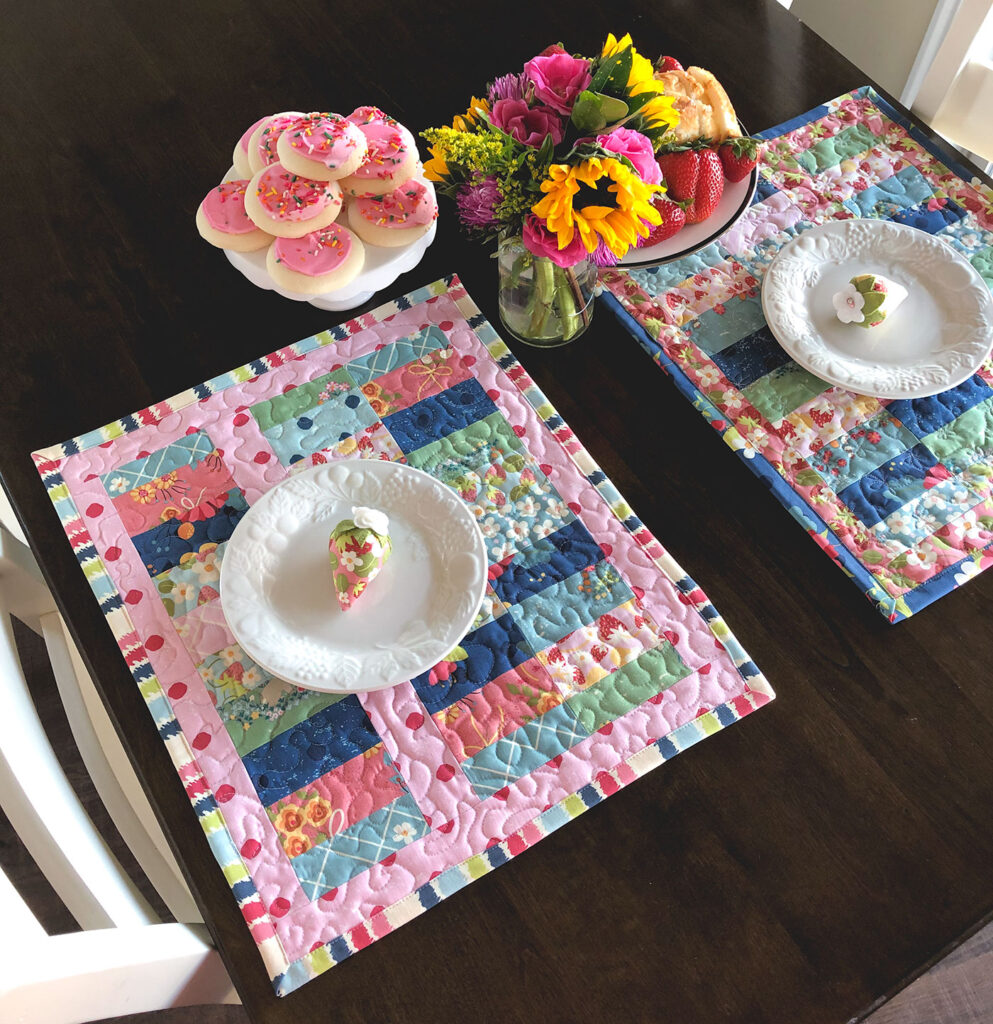 I think these placemats were the perfect size for me to practice my skills on without getting tired or frustrated. Smaller projects make a great canvas for free motion quilting without investing too much time or money into the process. But, you still come away with something useful! That's definitely a win in my book.
If you are ready to begin your free motion quilting journey, this book is a great place to start. Well done, Dara!! I loved it!
If you are looking for more small projects to practice your free motion quilting skills: These Patriotic porch pillows are quick and fun! A mini quilt is also a great idea, like my Springtime Showers mini quilt.
Happy Quilting my friends! xoxo, Amy