The fabric for this post was provided by Riley Blake Designs for participation in the Moments Fabric Blog Tour. The project and opinions are all mine.
This Community Love mini quilt is born from recognizing how important community is to me. Whether it's the actual community I live in and love, or my online community of readers and friends and followers on my blog and social media, this global upheaval has taught me to really appreciate how much connecting with my people means to me.
Moments Fabric by Minki Kim for Riley Blake Designs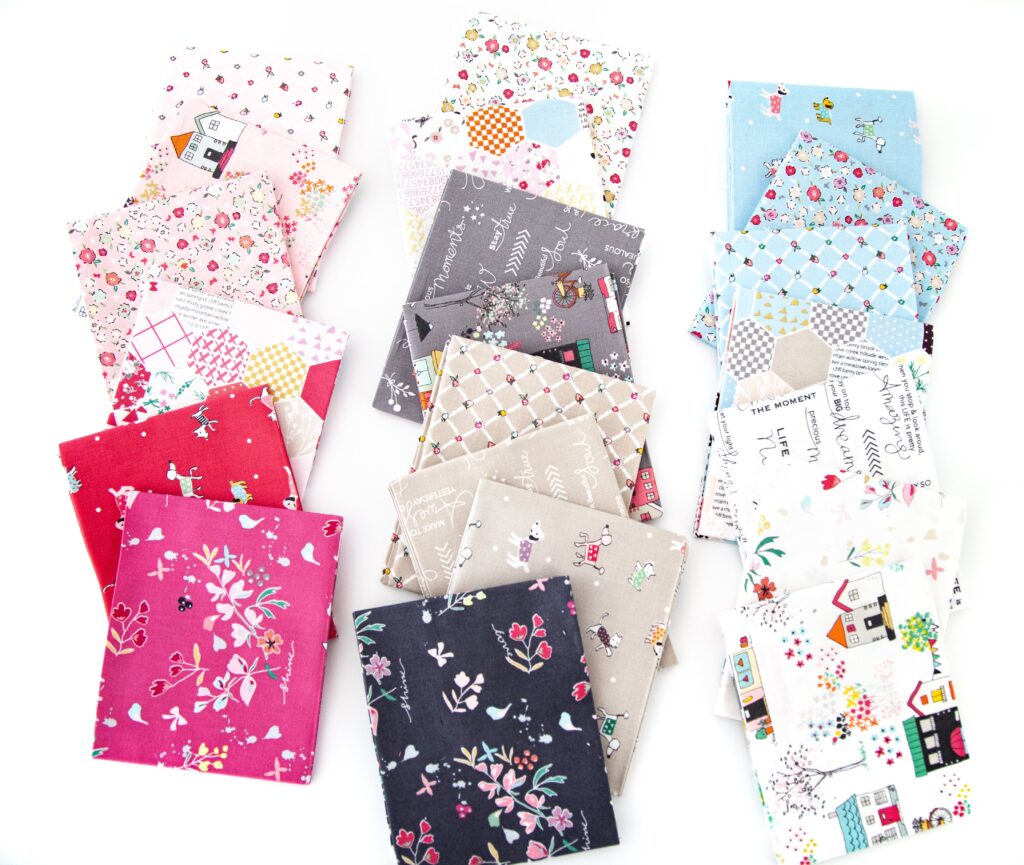 I have been a fan of Minki Kim since she first started designing fabric for Riley Blake Designs. Her charming characters, lovely florals and understated style all speak to me. So when her new Moments Fabric line came out, I knew I wanted to be part of the blog tour. I always have such a hard time picking which prints I want to work with and this time was no exception. The little town, the doggies, the text print- it's so hard to pick a favorite. I decided to use as many as I can and create a little mini quilt that would represent my love of and need for community.
Community Love Mini Quilt Close ups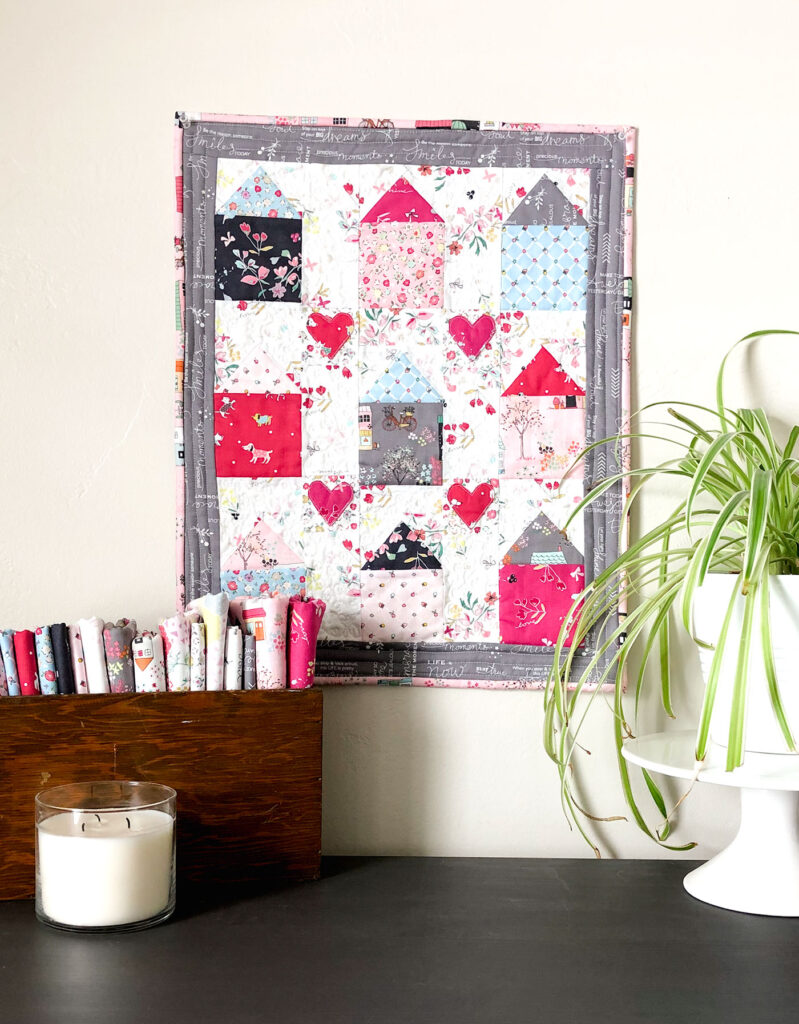 If there is interest, I will write up a pattern for this little mini quilt. But, to be honest, I really needed to just make it without the interruption of process pictures. The global pandemic, with the necessary social distancing and economic fall out of that distancing, has made creating and sewing a necessary form of therapy for me. And this Community Love mini quilt was just what I needed.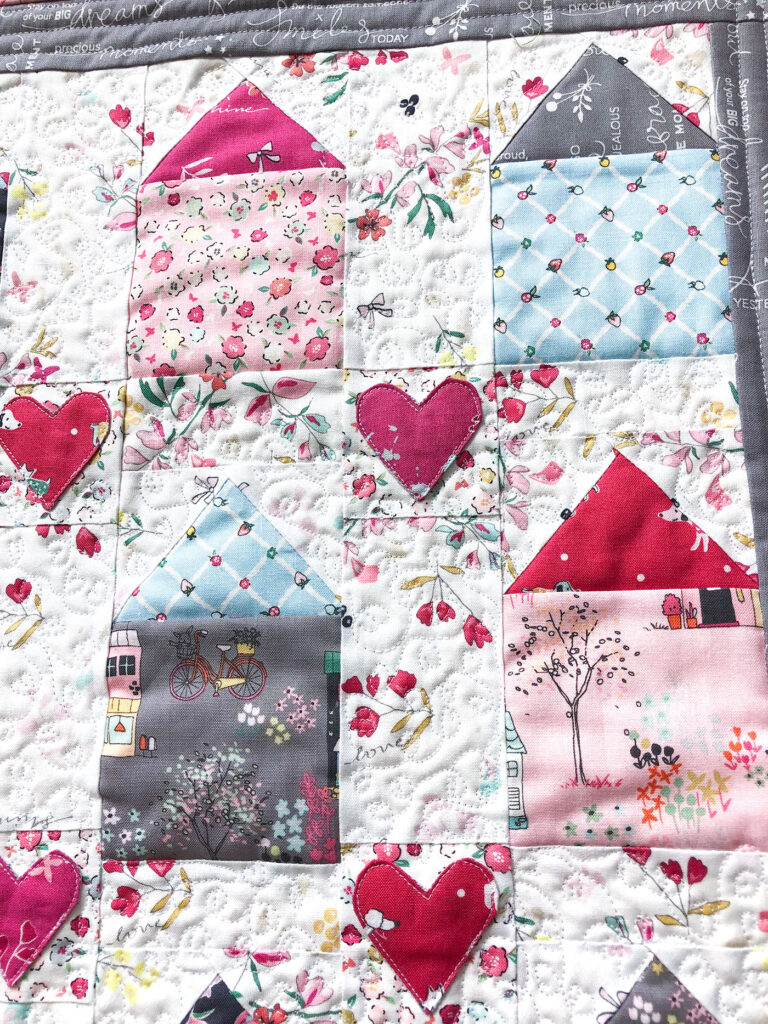 I created the houses using traditional piecing methods, added applique hearts and then added some fun heart (or heart adjacent) free motion quilting.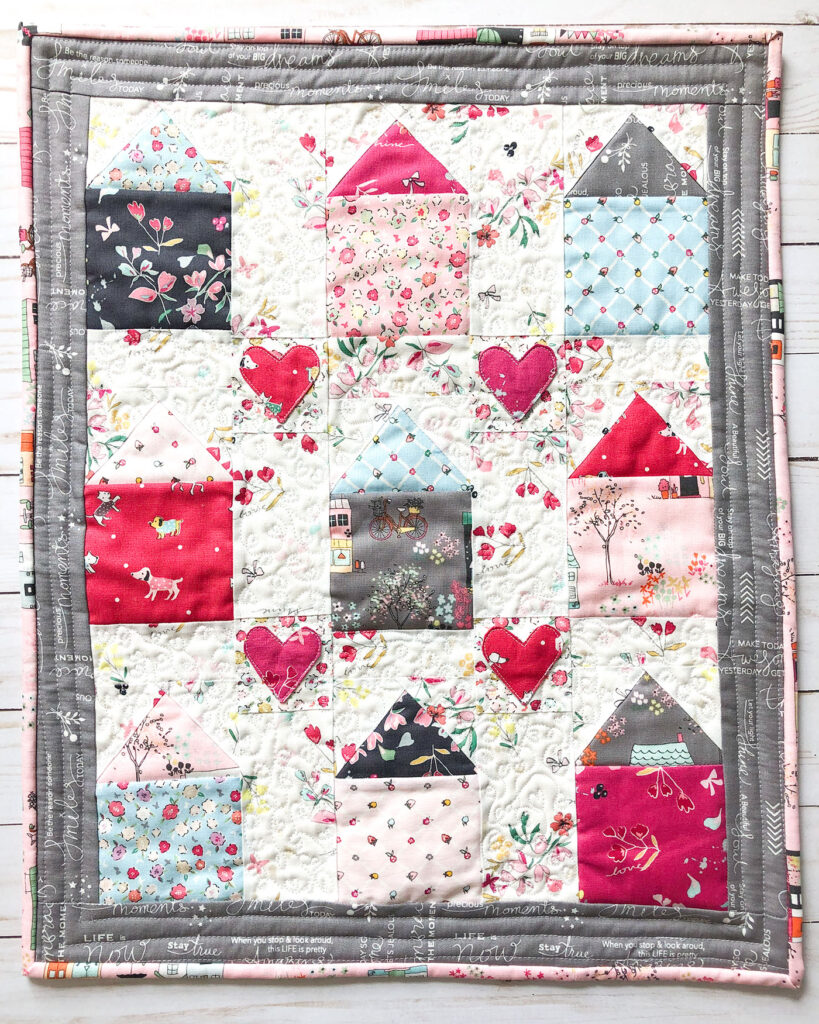 I love how this mini quilt shows off so many different prints of this line. The pinks and grays are so pretty. The added blue prints just give some depth to the colors in this line. I am sure I will be sewing more with these fun fabrics, I really need to use the hexi print, it's a good one!
I hope and pray you are all doing well in your own homes. Stay healthy and safe my friends and know someone is out there thinking of you! Happy Sewing! xoxo, Amy
If you are looking for a mini quilt to sew, and don't want to wait for me to get my act together with this pattern, this Springtime Showers Mini Quilt is a super fun project. This Sewing Machine mini quilt is another pattern I have hanging all time in my sewing space, it just makes me happy!