The fabric for this post was provided by Riley Blake Designs for participation in the Merry Little Christmas blog tour. The project and opinions are all mine.
I am so excited to be participating in the Merry Little Christmas blog tour today. This fabric line is so delightful! The little animal characters, the whimsical details and the gorgeous colors combine to delight and inspire. I decided to create a little fabric Christmas Village to play off of the darling houses in the line. You can find the pattern for the houses in my Etsy shop.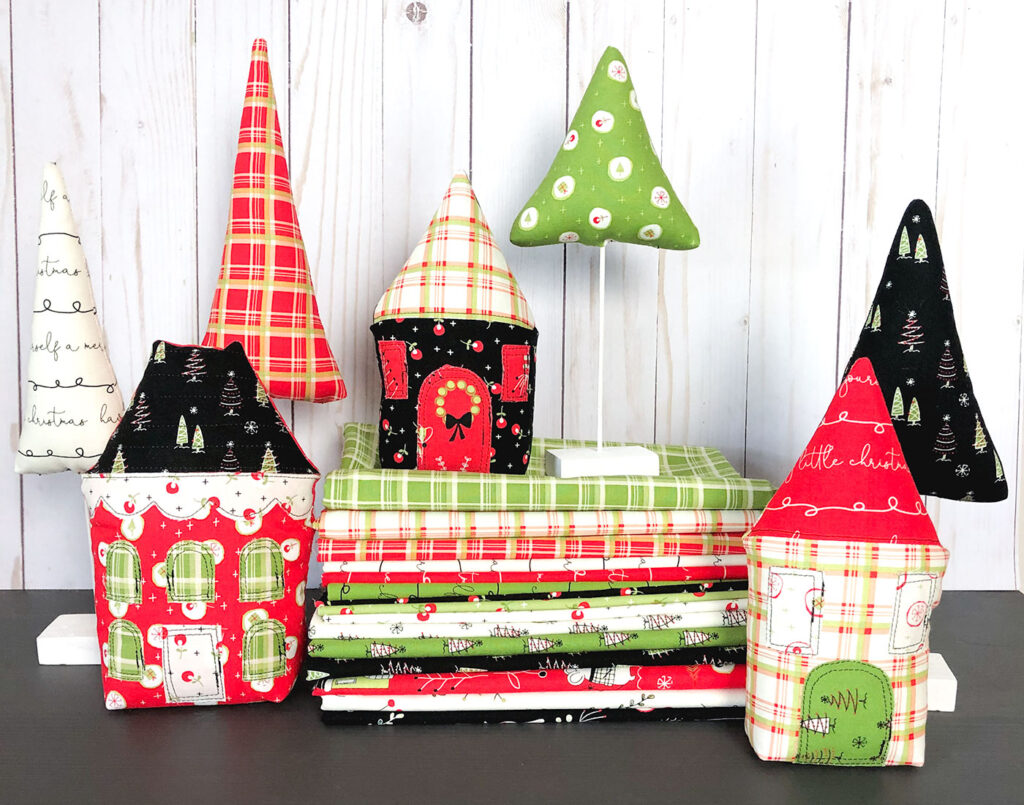 I have to say that there are so many good prints in this line, but the plaids might be some of my favorites! Perfect blenders for any Christmas project, they are absolutely beautiful. The pattern is now available here. But if you are wondering about how I make my Fabric trees, you can go to this post here.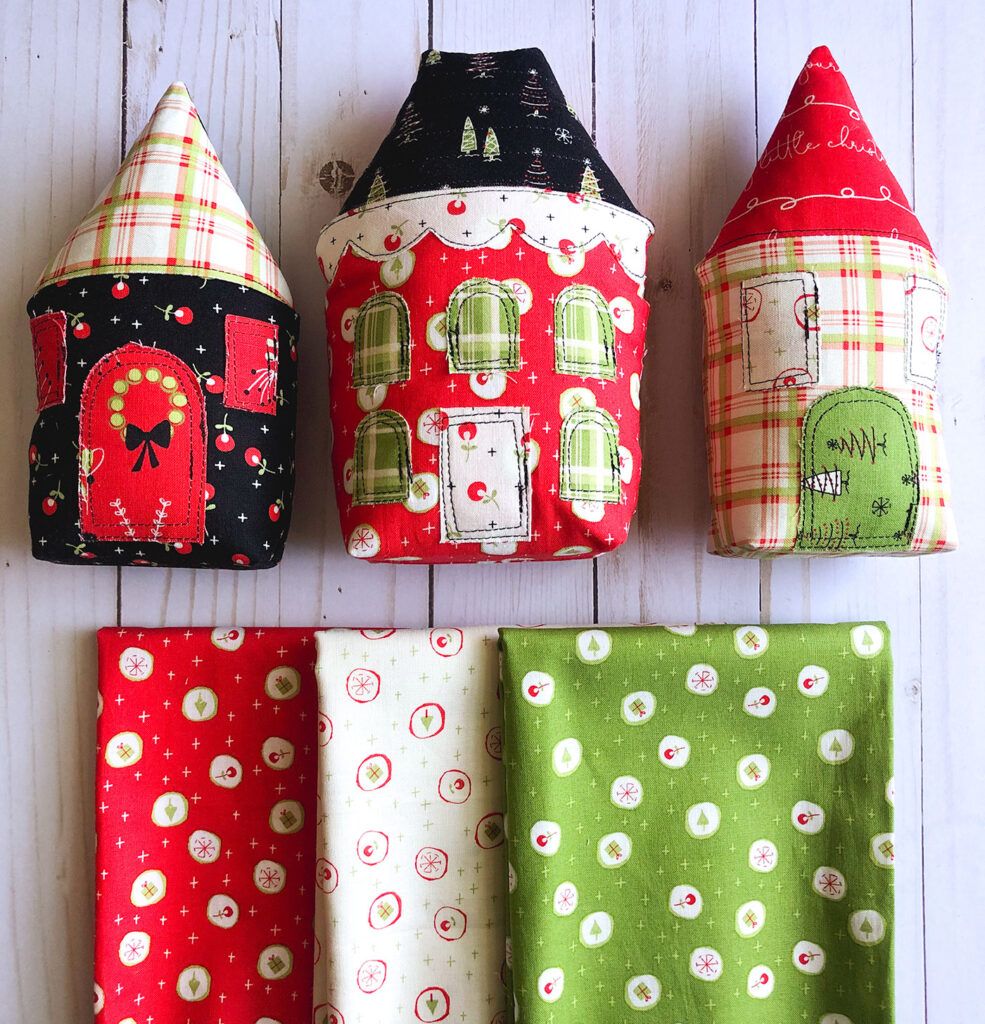 This candy fabric reminds me of Christmas at my grandma's house. She always had these peppermint nougat candies on hand and I loved them!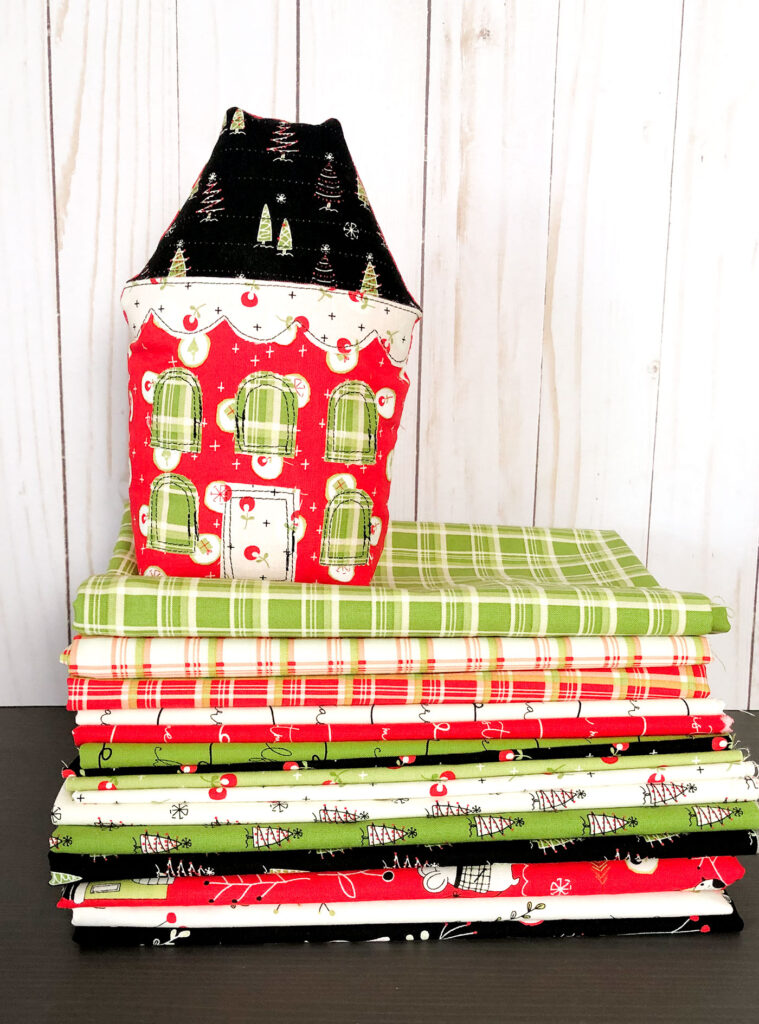 So many fantastic colors and prints in this line!
If you are looking for more ideas on using this gorgeous fabric, you might like my Jelly Roll Stocking tutorial.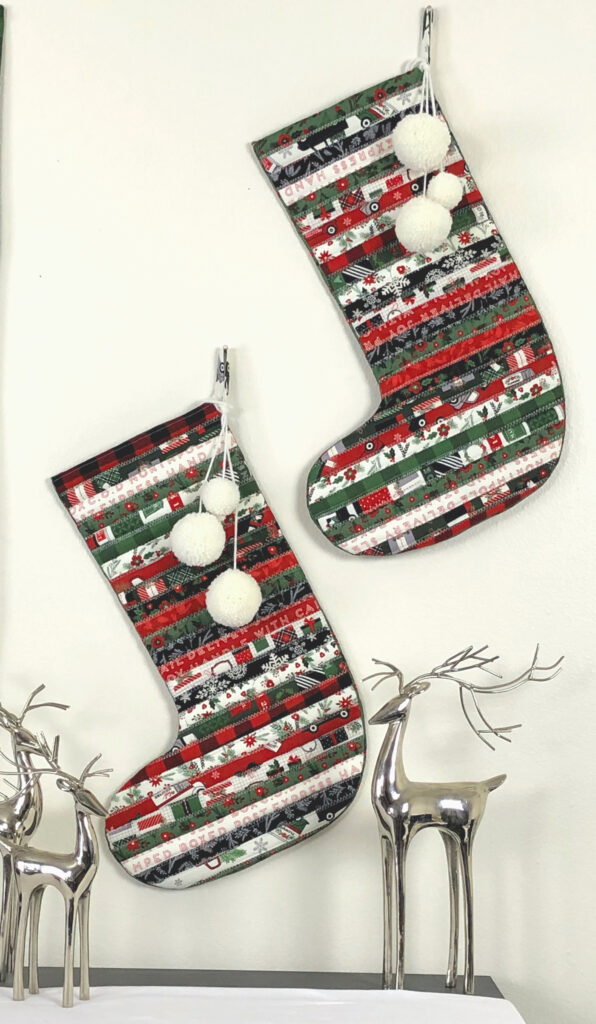 Or this Holiday Hot Pad gift set might be a fun and quick project to try!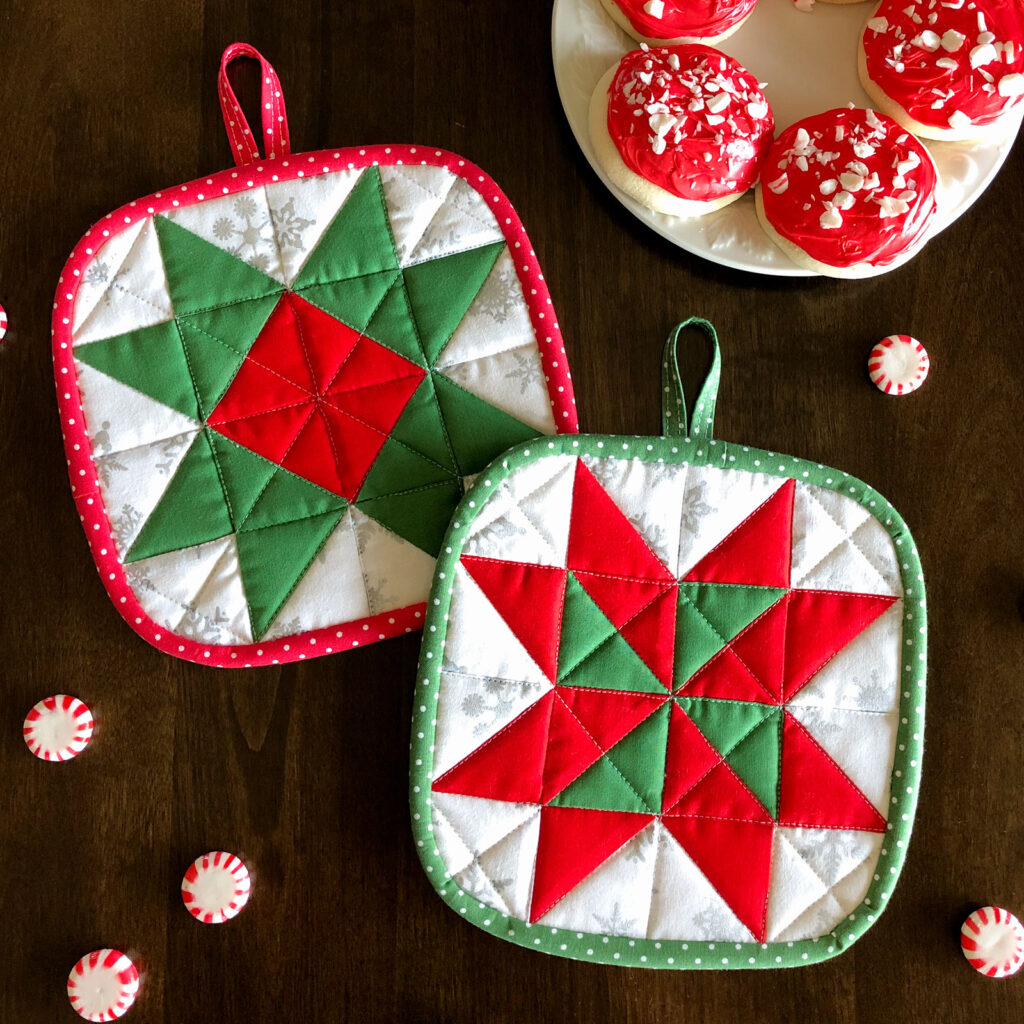 No matter what you make, if you use this darling fabric, it's sure to be delightful!
Happy sewing my friends! xoxo, Amy