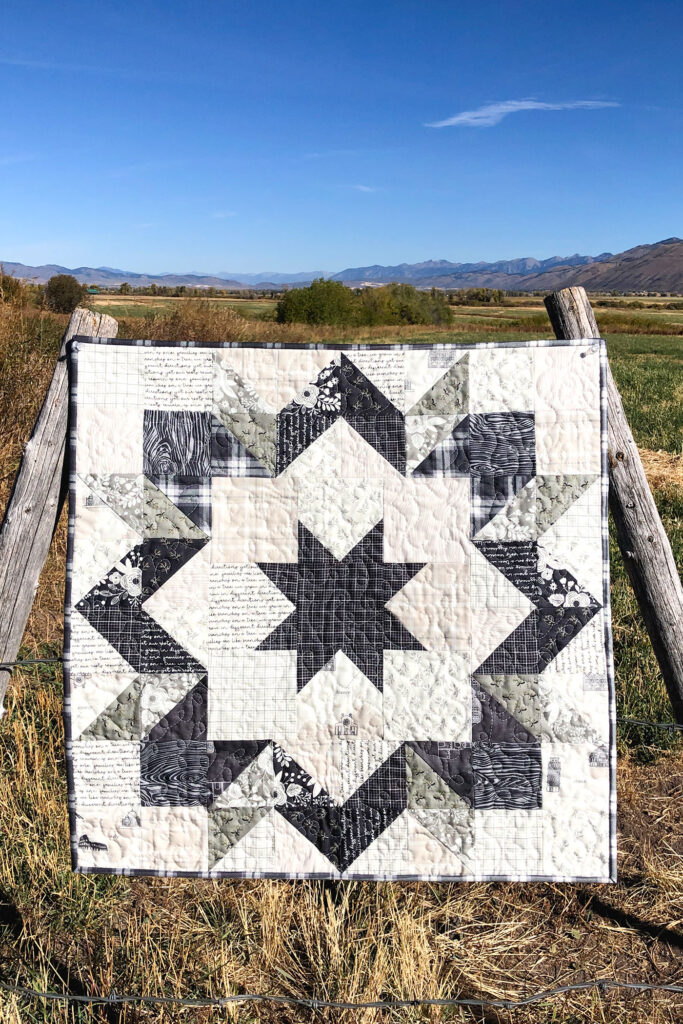 The fabric for this project was provided by Riley Blake Designs. I was also given a digital copy of the book Playful Precuts by Amanda Neiderhauser for participation in the blog tour. The project and opinions are my own.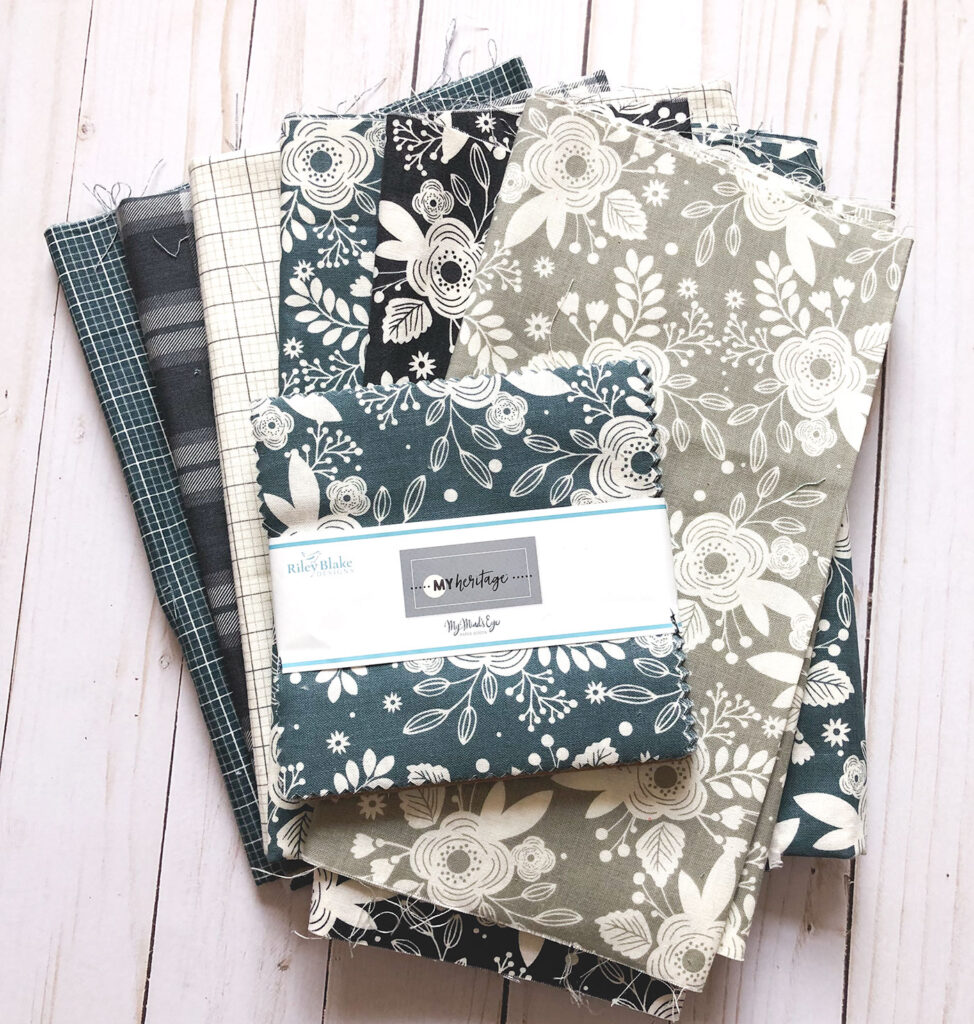 I am not normally one to work with neutral fabrics when sewing, I love a good rainbow or bright happy colors. Seeing these fabrics from My Mind's Eye called My Heritage, though, I fell in love. I just knew they would be fabulous for the project I chose from the Playful Precuts book. My goal was to create a fabric barn quilt. Playing with the tones of the weathered gray barns that are scattered all over the valley where I live was a bonus.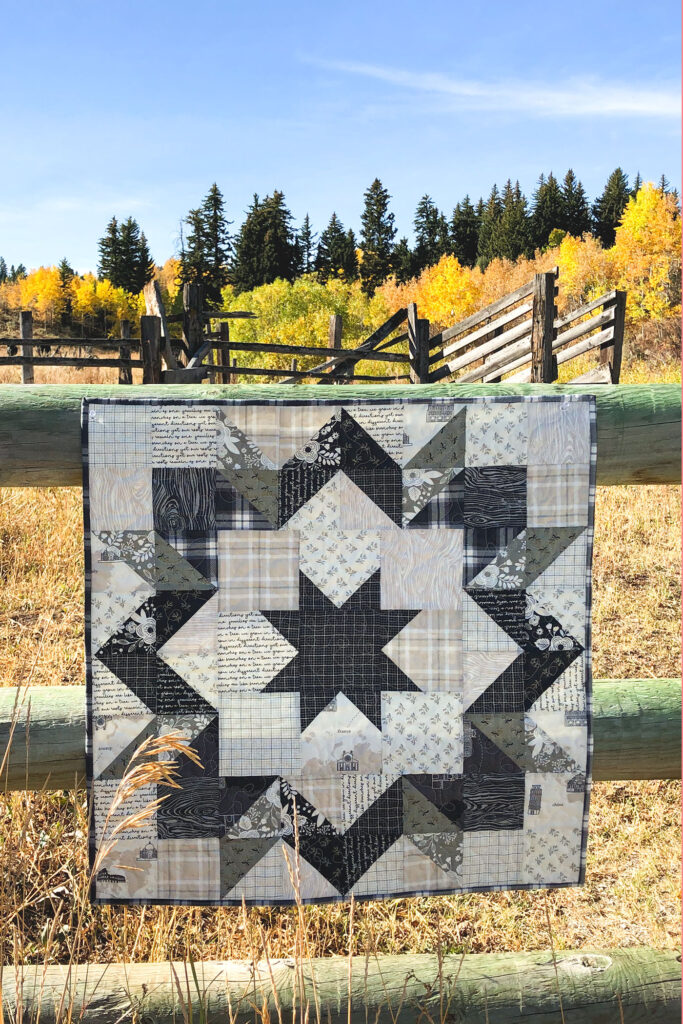 Amanda has created such a fantastic resource in this book. Use it to inspire you to finally cut into those precuts you have hoarded. 15 fabulous quilts are sure to get your creative juices flowing. Mix and match the blocks at will because they are all 12″. The One Block Wall Hanging won me over because I always love a good mini quilt. Customize this pattern with any of the blocks for the center. Choosing the star from the Vintage Treasures pattern was a definite win for me.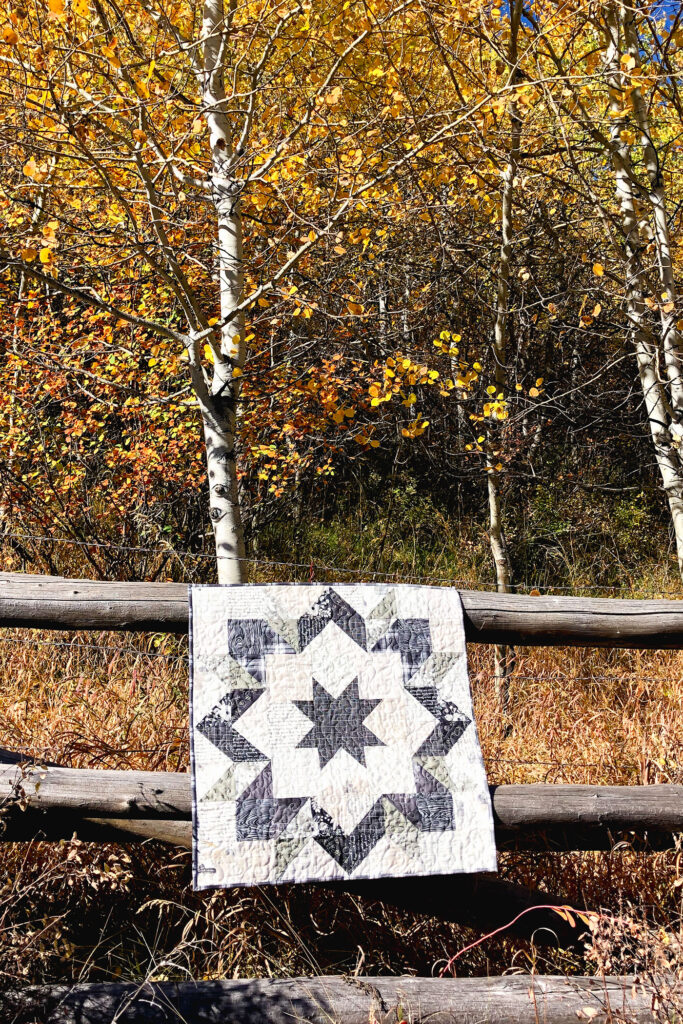 The directions are all well written and easy and fun to put together. Sewing up this fabric barn quilt was a breeze with her clear instructions. Check out Amanda's blog tour going on showcasing different bloggers and their gorgeous makes from her book. You can check out the full tour here.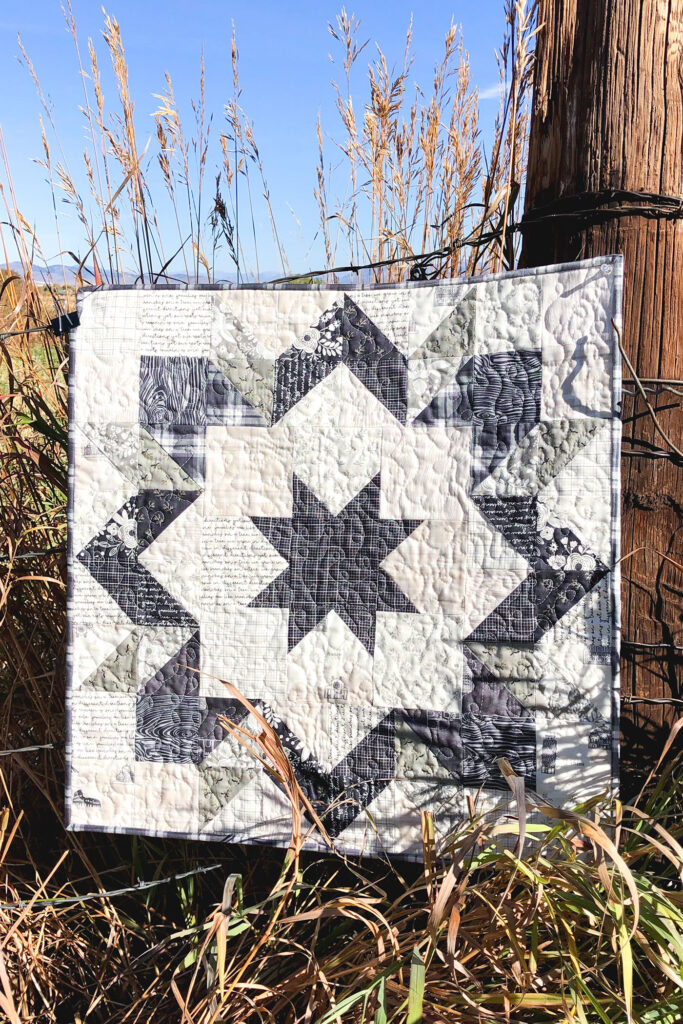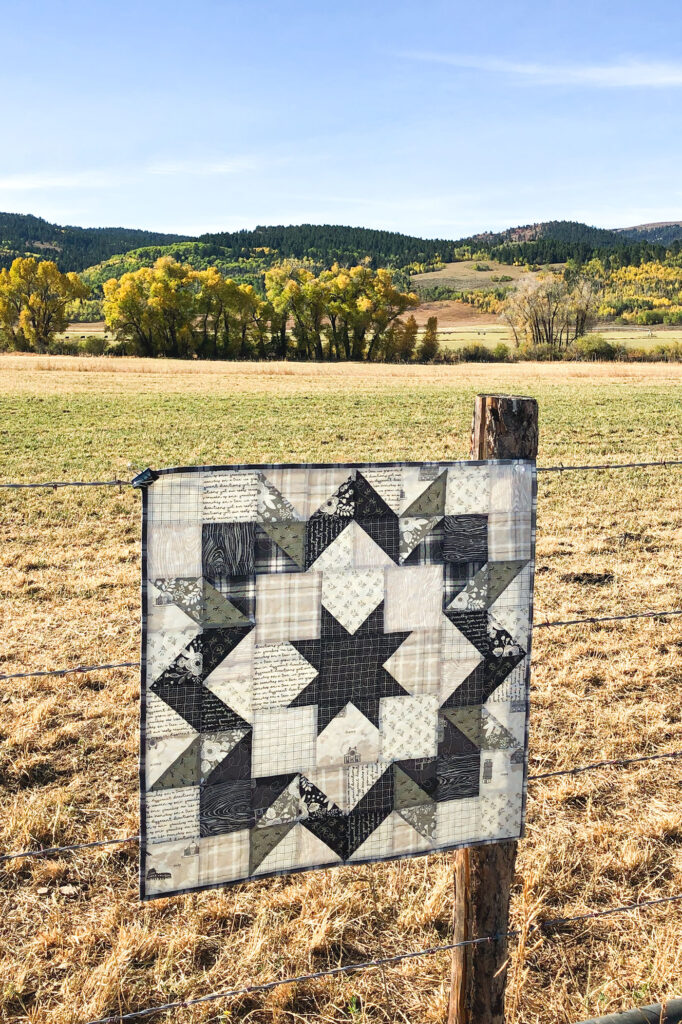 If you want even more mini quilt inspiration, my Heart Mini quilt is all kinds of happy rainbow goodness.
And my Yellowstone Panel Mini quilt is fast and easy when you use a pre-printed panel!
Happy Sewing friends!