This is a sponsored post written by me on behalf of Cricut. All opinions are 100% mine.

I have Loved my Cricut Maker and I do mean Loved with a capital L! It has been a serious game changer for me when it comes to expanding my creative ideas and projects. I am so excited to share with you five of my favorite projects I have made using my Cricut Maker. If you have ever wondered what the Maker can do for you, My 5 Favorite Projects with the Cricut Maker will show you just how versatile and fun this amazing machine can be!
Project 1: Yeti Stuffies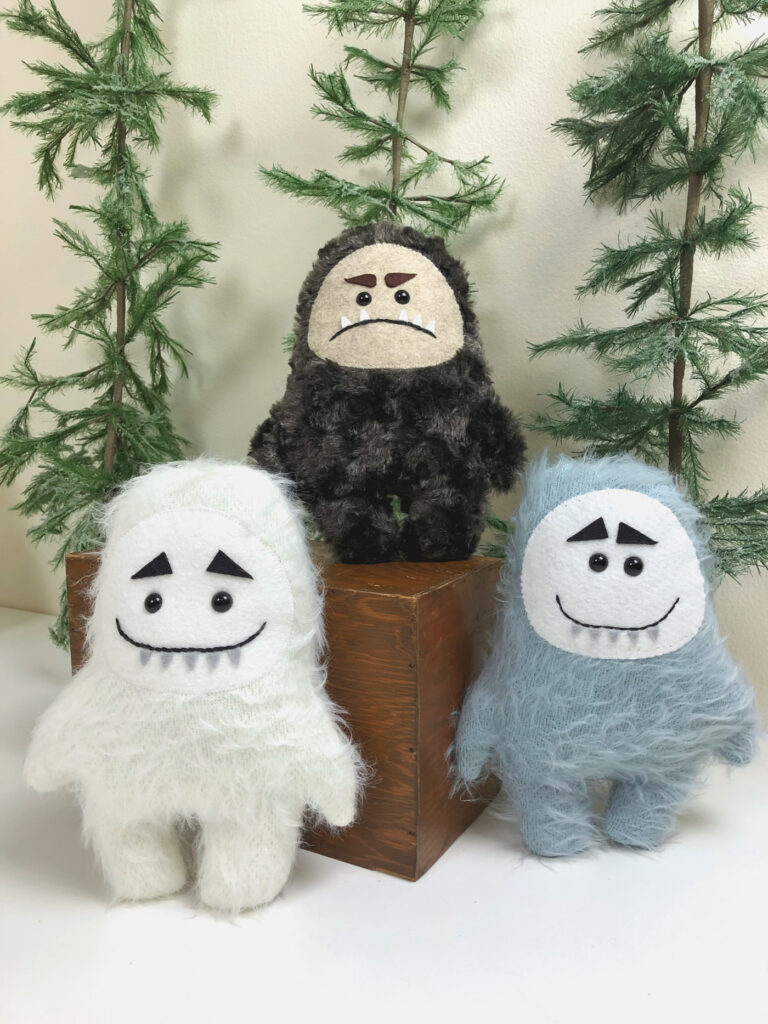 These Yeti Stuffies are a prime example of how magical the rotary blade is on the Cricut Maker. From felt to this plush knit, the blade can cut through a myriad of different types of fabric accurately and completely. Especially with stretchy fabrics like knits that have a tendency to distort, the mat keeps the fabric in place while the blade cuts making them super accurate on every cut. One tip: make sure that if you are cutting a material that shifts around like knits, you use a new mat that has enough tack to hold the fabric securely in place.
My second favorite Cricut Maker Project: Stuffed Bunnies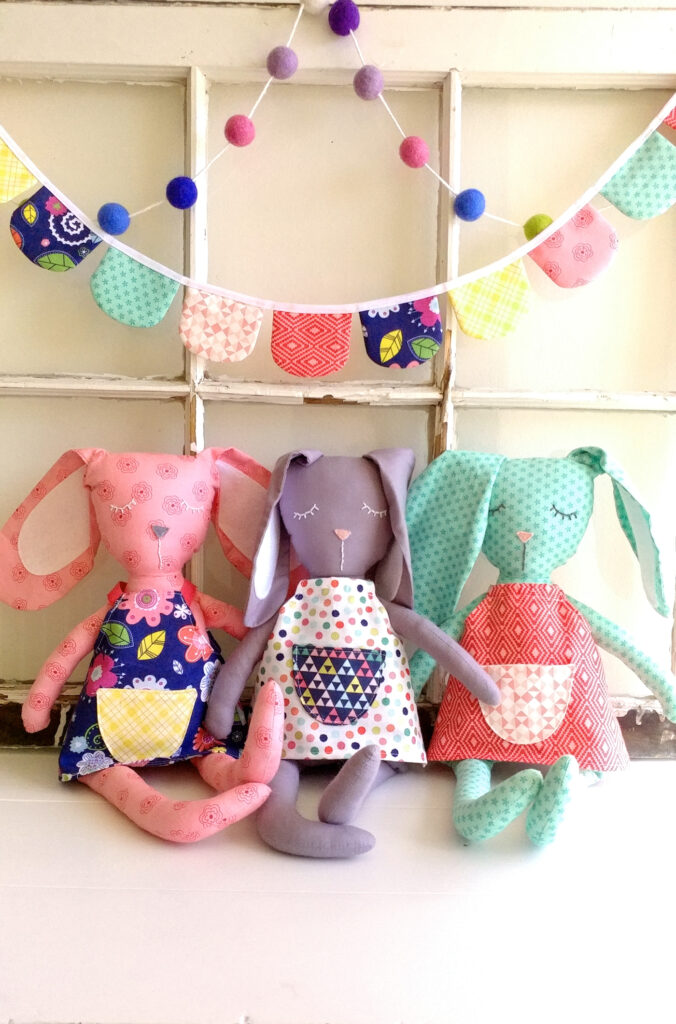 These bunny softies are a fun project to sew up. And they show another aspect of the Cricut Maker that I love, accurate pattern cutting. The rotary cutter is perfect for getting accurate cuts every time. And because it does all the cutting for me, I get to sew faster- which is my favorite part of the project anyway! Both the accuracy and the ease of not having to cut the pattern out myself makes creating multiple versions of a project even easier!
Favorite project #3: Personalized Christmas Countdown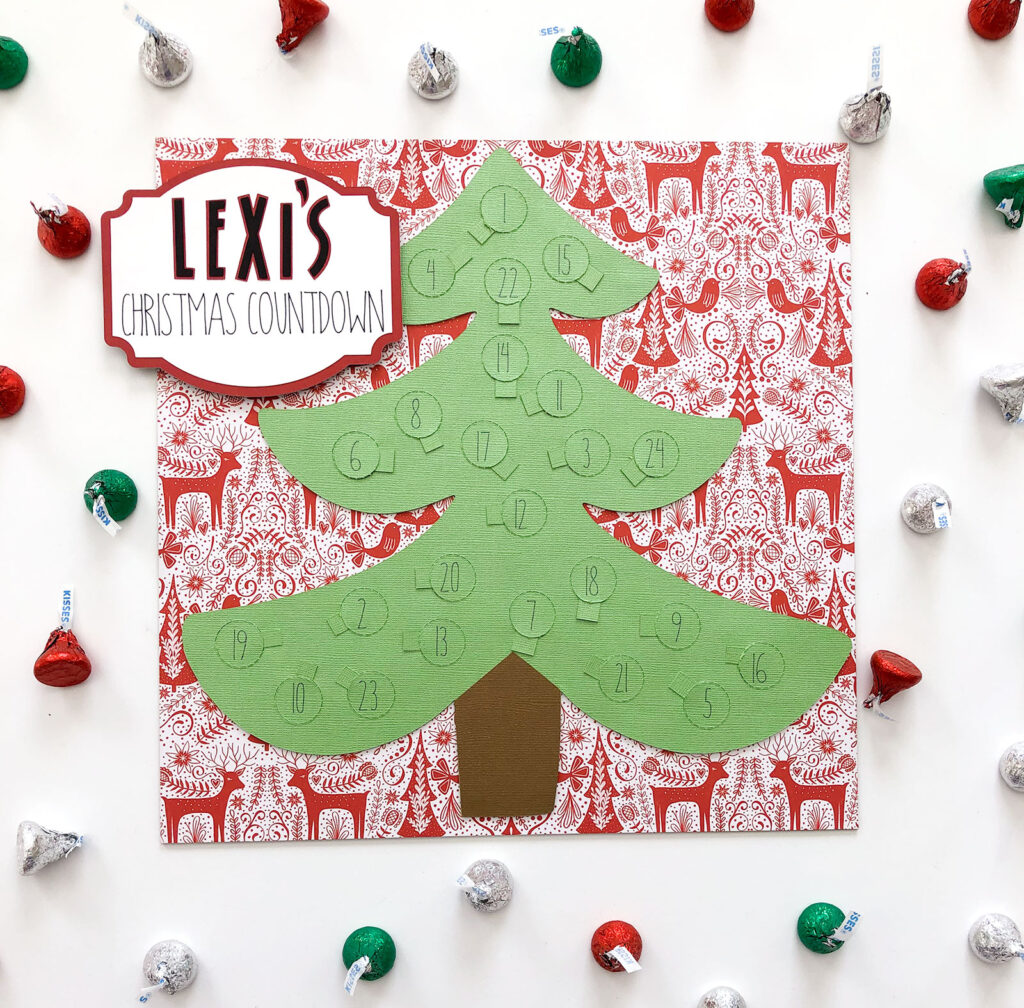 The only one of my favorite projects that doesn't involve sewing, this Personalized Christmas Countdown was far and away my girl's favorite project this past Christmas. The perforating blade in the adaptive tool system made this a delightful way to mark the days spent in anticipation for the upcoming holiday. I loved the idea of this so much, I made a Valentine's version as well. Having the versatility of the additional tools the Maker offers helps me stretch my creative muscles outside of fabric and thread, although we all know it's still my favorite medium to play with!
Favorite Maker project #4: Lunch Money Pouch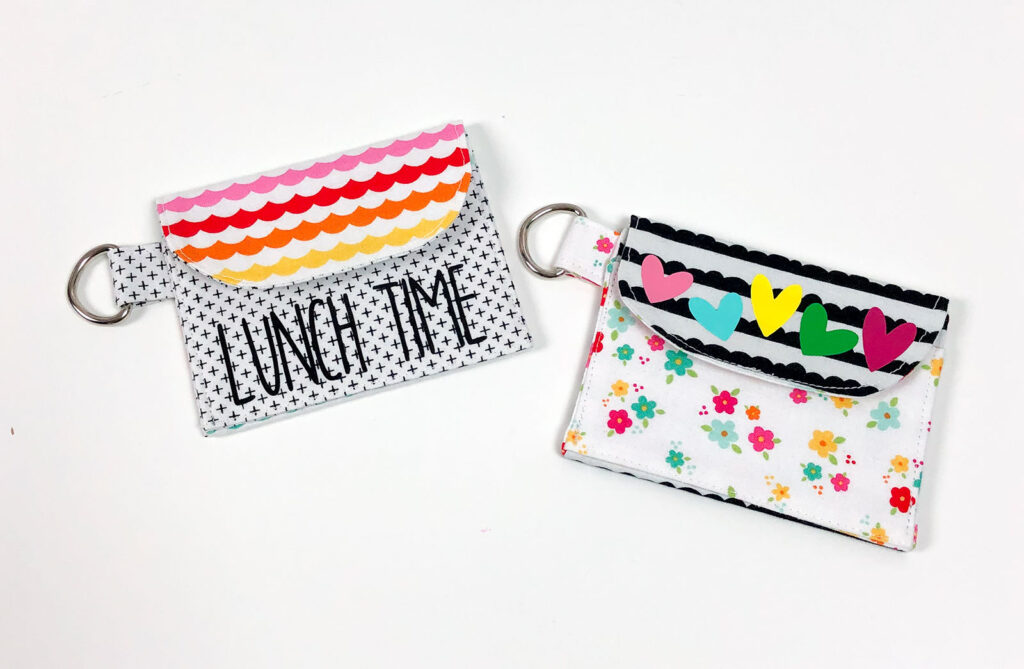 This lunch money pouch is a testament to how the Cricut Maker adapts to help you create your own projects, and personalize them as well. I designed the mini pouch using simple shapes in Design Space, creating a pattern I will be able to use over and over again. Then, I was able to use iron on vinyl to add some personal touches to the pouches for each of my girls. I love that the same machine that cuts out fabric, even fabric with interfacing, can also make accurate cuts in iron on vinyl, even on skinny fonts! The precision of the Maker is amazing.
Favorite Project #5 using the Cricut Maker: Holiday Room Makeover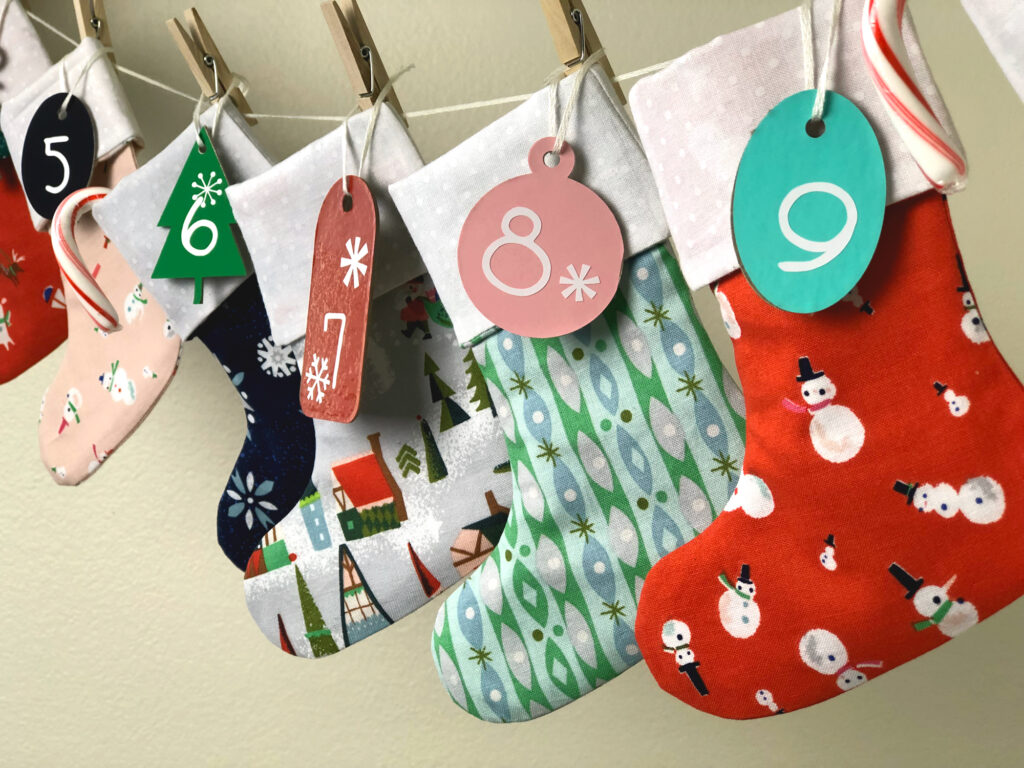 Last, but not least in my rundown of my favorite Cricut Maker projects is this entire Holiday Room Makeover. The many diverse projects were so fun and it made creating an entire room full of coordinating projects a blast. I used the knife blade to create tags from chipboard, the rotary blade to cut out fabric and felt and the regular cutting blade to cut vinyl and iron on for signs and more. These projects are traditions we have now created and year after year they will bring joy and fun to our holiday celebrations. All with the help of the Cricut Maker.
With ever expanding capabilities thanks to the adaptive tool system, the rotary blade which made all my fabric loving dreams come true, and the diversity to craft up a whole room of projects, you will find that the biggest limitation to the Cricut Maker is your own imagination.
What are you going to craft up next? xoxo, Amy