The fabric for this project was provided by Riley Blake Designs for use on the Heartsong Fabric Tour. The project and opinions are my own.
I love the relaxing nature of hand sewing. The slow pace, and repetitive stitches. To make sure it stays a relaxing experience for me, I decided I needed to find a way to keep everything together so I could pick it up whenever the time or opportunity to sew became available. I stitched up some practical projects to organize your hand sewing and thought you might like them too!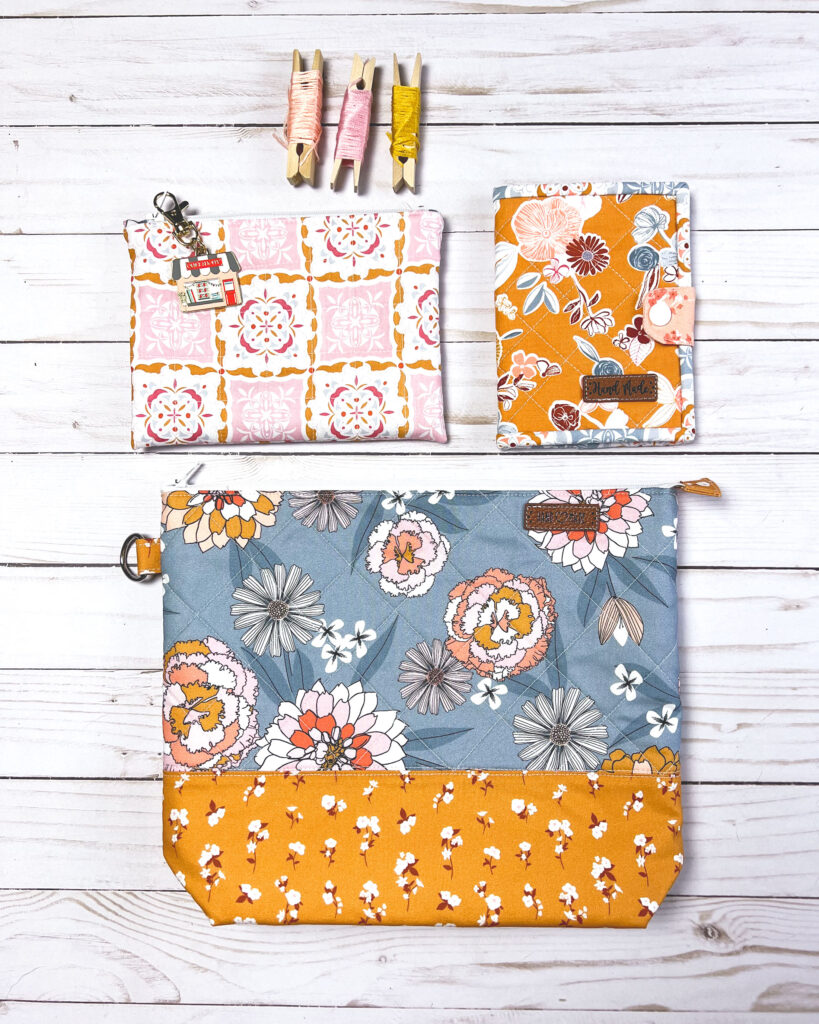 Contain your organizing projects in an Extra Large Zipper Pouch
First, let's talk about the extra large zipper pouch. It's the extra tall pouch from this post. It can fit up to an 8″ embroidery hoop, and with a boxed bottom- it stands up too! I didn't make mine with laminated fabric, but I would definitely recommend considering adding some laminating to the bottom accent fabric if you tend to stitch outside.
You can make a handle for your pouch as well if you head to this post. I love adding wrist straps to my pouches so they are easy to carry around while keeping your hands free!
Organize your floss in a small Zipper Pouch
The thread zipper pouch finishes at 5″ (h) X 7″ (w) and is a fantastic size for holding the floss or thread for your projects. This tutorial will walk you through all the steps.
Add quilting to your exterior fabric after adding the fusible fleece to add some extra texture to the pouch.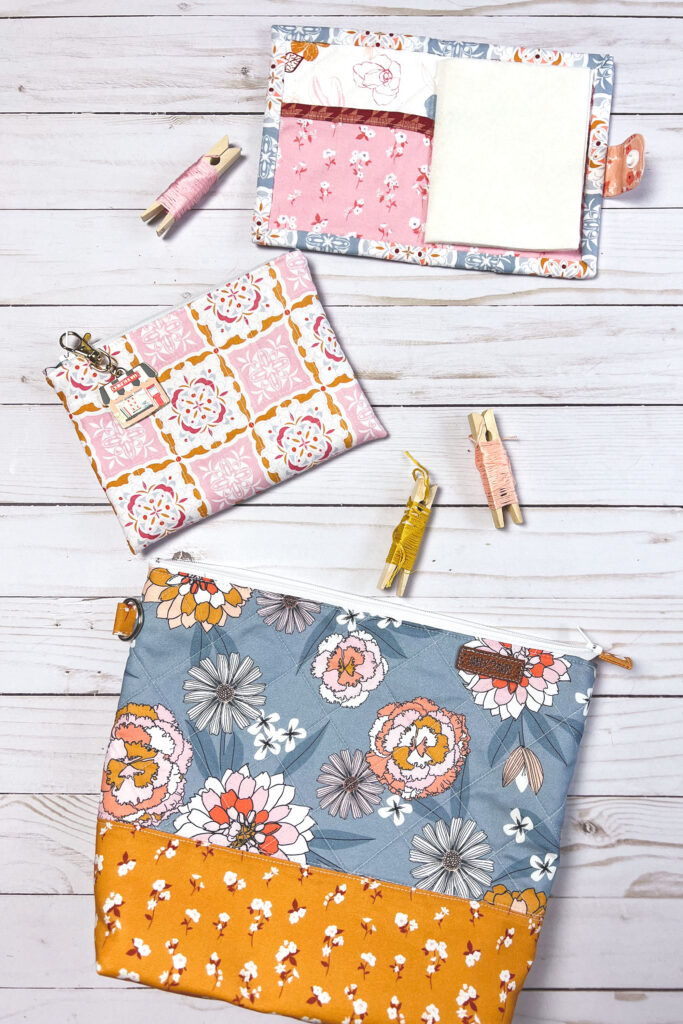 Needle Book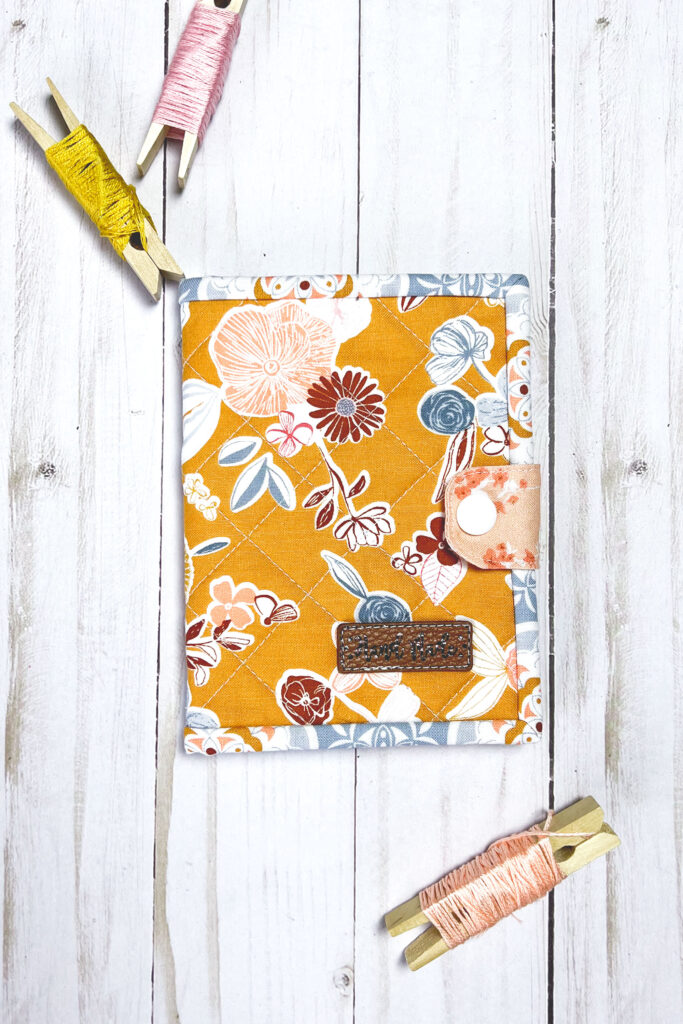 I have been wanting a needle book for a while. I love the idea of felt pages to store the cut pieces of floss you are in the middle of using, as well as a place to keep the needle when I'm not currently using it. There have been many near misses when I set down a needle and it gets knocked on the floor!!
A pocket on the inside offers a place to store scissors and the snap closure keeps everything tidy. I am hoping to have the pattern ready soon after just a few more adjustments. If you would like to know when it's available, sign up for my newsletter and you will be notified by email. I also update subscribers with new blog posts, exclusive tips and occasional discounts and try to keep my newsletters useful and fun.
Heartsong Fabric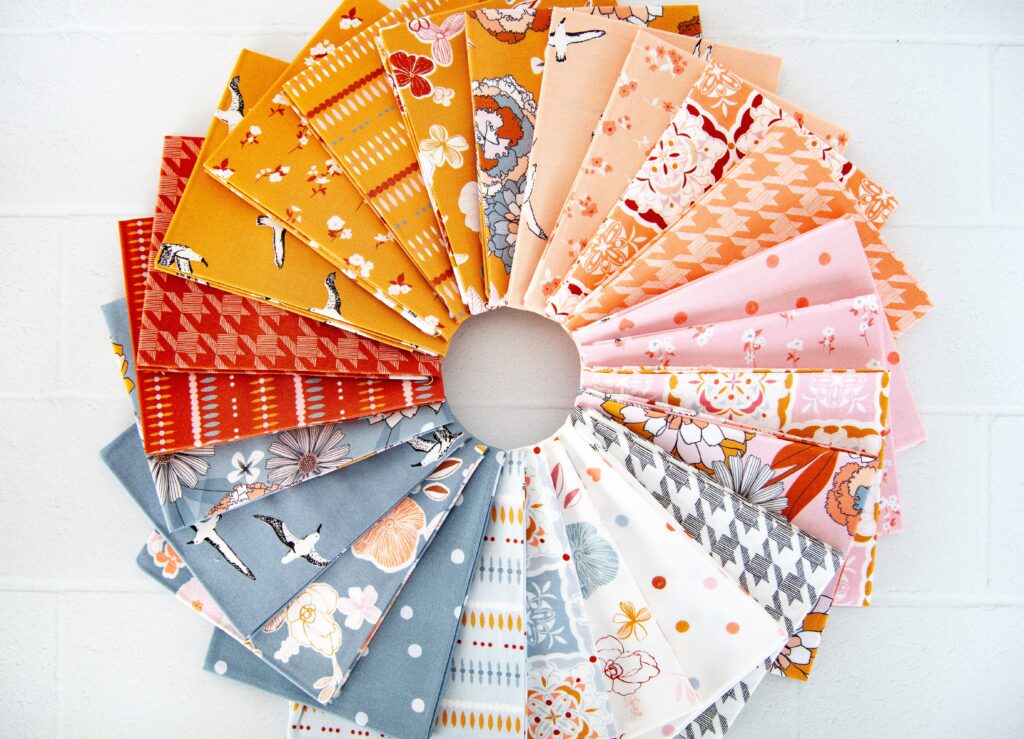 Heartsong fabric is the newest line by Gabrielle Neil for Riley Blake Designs and it is so warm and lovely. The pinks melt into corals and then get richer and richer through golden mustard all the way to rust. Offset by silvery blues and whites this fabric is inviting and gorgeous.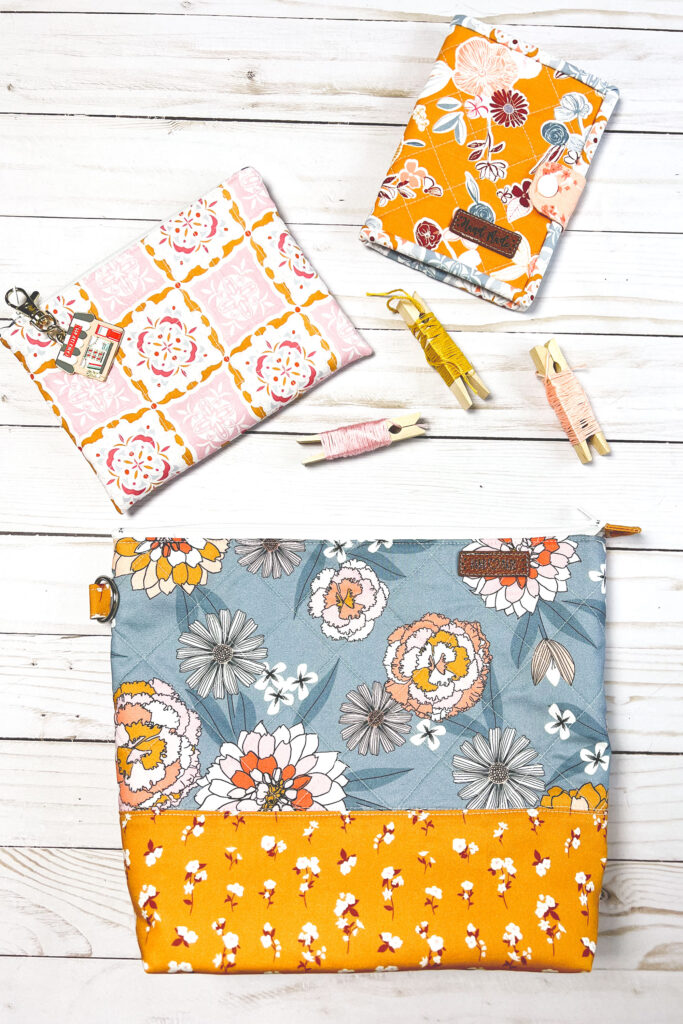 Turning to the slow pace of hand sewing during the last year has really helped my mental health. Offering a meditative activity that also results in something useful and beautiful, hand sewing is full of benefits. And now, you can sew your own set of practical projects to organize your hand sewing!